You aced your online interview. Congratulations! Now you have to prepare for an in-person interview. How do I dress without overdressing? How do I make an impression without making a fuss? These questions pop to mind when you are preparing for your interview.
It's okay to worry about how you look when you face your interviewers since you want to make a good impression.
However, fret no more! We bring glad tidings! In this article, we will be discussing how to dress casual for your interview, the best outfit to wear, and the best ways to accessorize.
How you dress for your job interview depends largely on the type of job you are interviewing for and the company. You have made your research and you can tell that the dress code is casual and then arises the question "What do I wear?"
Before we delve into how to dress casual for an interview, let's look at what business casual is.
What Is Business Casual?
Business casual generally refers to dressing professionally but less formal than traditional business wear.
If the company you are interviewing for has a business casual dress code, they may be saving you the stress of getting a suit or accessing your ability to fit in.
Most companies use business casual as their default dress code and the option for job interviews in most industries.
Read also:
How To Dress Casual For Your Interview – For Women
For ladies, these guidelines will help you have the perfect business casual look for an interview.
1. Wear A Simple, Professional Blouse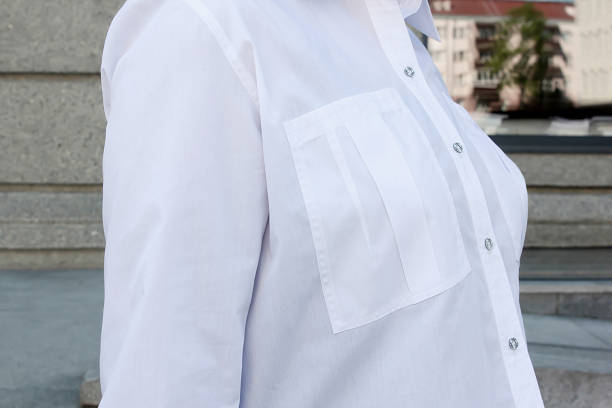 While you want to look good and impress your interviewers it's important you wear comfortable, professional, and conservative attire.
You can wear a button-down shirt paired with a cardigan, a simple blouse with a blazer, a knit sweater, or a casual jacket.
When selecting a top, choose neutral colors with simple patterns. Try not to wear floppy sweaters or cardigans, ill-fitting clothes, tops with plunging necklines, and fabric that wrinkles easily. Avoid low-cut tops.
You can also opt to wear a casual dress paired with a simple belt and a cardigan.
2. Wear A Smart Pant Or A Skirt
Match your top with a pair of well-ironed slacks (black or navy) or a crisp pencil skirt. For a polished and more sophisticated look, you may want to tuck in your shirt if you are wearing a button-down shirt.
Cotton pants and Khaki are also acceptable as long as they give a professional look.
3. Wear Closed-Toe Shoes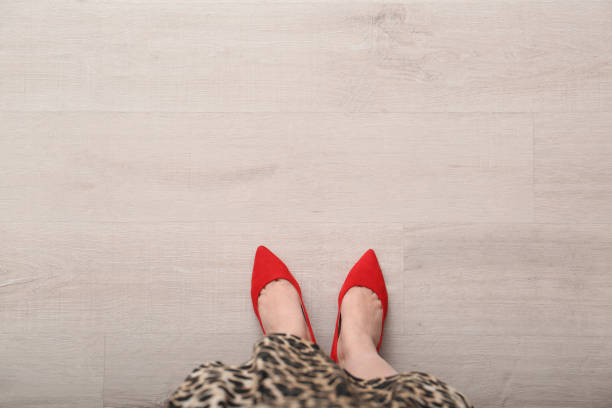 You can wear black or brown closed-toe shoes for your business casual interview. You could opt for flats, pumps, or low heels but ensure that the shoes are not scratched or dirty.
Avoid wearing strapped sandals, flip-flops, stilettos, trainers, or brightly colored shoes.
4. Keep Your Accessories Simple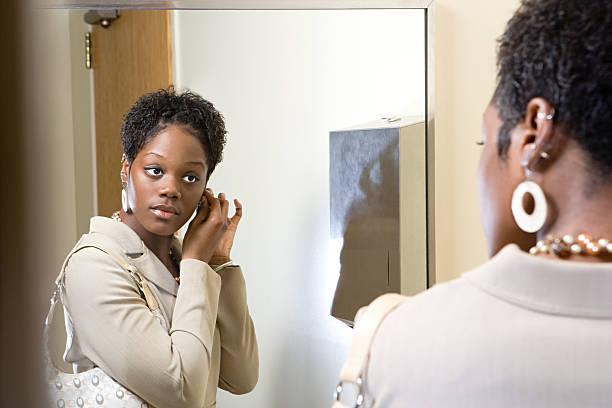 When it comes to accessories, less is more. Keep your jewelry simple and professional. Try not to wear heavy, or large earrings, bracelets, or necklaces.
Rather, put on the simple stud or hoop earrings, a nice and delicate necklace, and maybe two simple bracelets that do not jingle.
For nail polish, chose a classic and muted color and make sure it's not chipped.
How To Dress Casual For Your Interview – For Men
For the gents, the following guidelines provide the perfect business casual look for an interview.
1. Wear Long Sleeved Collared Shirts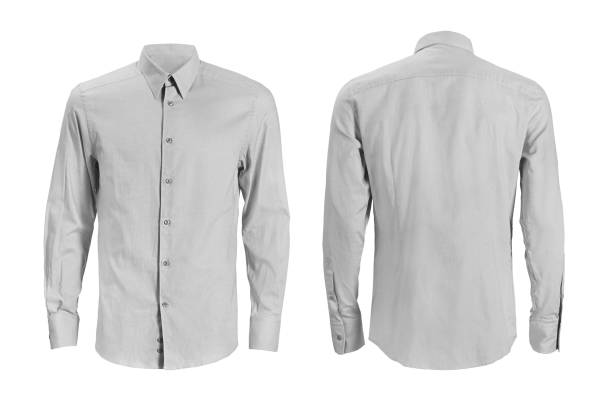 For a business casual look, wear a light-colored, button-down shirt with long sleeves and a collar. Make sure it's properly ironed and tucked into your pants. If you want you can wear a knit tie with simple patterns.
A nice wool sweater over a button-down shirt is also suitable and it gives a polished casual look. You can also wear a black, grey, or navy blue blazer over your shirt.
Warning: Do not wear a polo shirt under any circumstances.
You may like:
2. Wear Chinos Or Dress Pants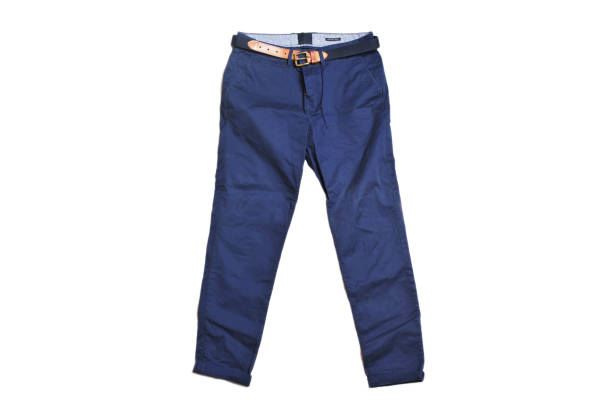 Light-colored chinos, Khakis, or cotton pants can fit in for a business casual interview. Avoid bright colors. Instead try to stick with neutral or warm colors like navy blue, grey, brown, and black. This is always since they match easily with many shirt colors.
3. Wear Dark Shoes With Matching Socks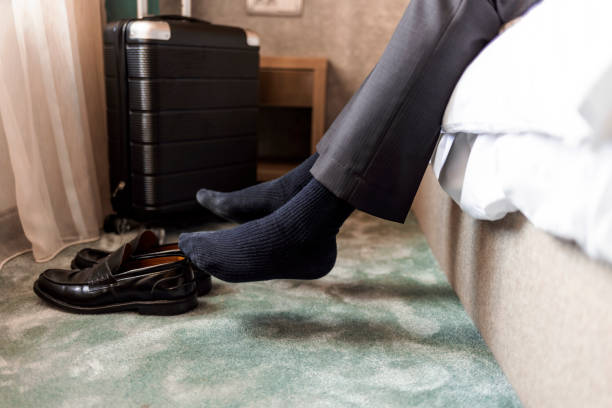 For shoes, wear polished dark-colored, leather shoes. Black or brown loafers, lace-up dress shoes, or any other professional closed-toe are appropriate as long as it compliments your outfit. Do not wear athletic socks, instead wear mid-calf-length dress socks that match the color of your attire.
4. Wear Simple Accessories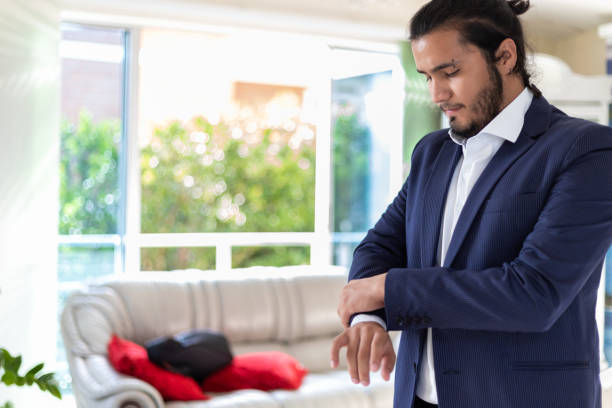 A classic wristwatch with a delicate metal or leather band always works the magic but make sure to avoid any distracting jewelry like earrings, bracelets, and necklaces.
Do not go wrong with the belt. Wear a leather belt that matches your shoe color. For a final touch of finesse, add a simple pocket square to a blazer pocket.
Special Tips
Always dress one step above the company dress code
Keep your accessories simple
Choose colors and prints that are not distracting and give a professional vibe.
Make sure all tattoos and piercings are well covered
Do not wear too many perfumes
For the ladies, keep the make-up simple
Make sure your hairstyle is neatly styled and pulled back
No suits, no jeans, no trainers
For ladies, if you choose to wear a dress, go with something more flowing but avoid anything strappy
Finally
Do a dress rehearsal. This is very important. A few days before the interview, try out your dress and see how everything fits and feels. As the day draws nearer, maybe a night before, check your attire for any wrinkles or stains.
Remember that a person's appearance boosts his self-confidence and your confidence and demeanor during your interview count. So make sure to wear comfortable, proper and clean clothes.
Has this article been helpful? Kindly leave a comment and share this post.