Who wouldn't like to work for the government? Speaking of job security, opportunities for professional development and advancement, a competitive pay among many other amazing benefits accrued to it, it's not surprising that a large number of people apply to work for the government year after year. 
While government jobs are very appealing, for you to have one, you must ace your interview by answering some government interview questions.
One of the greatest fears candidates have when preparing for an interview is to be hit with a question they do not know how to answer. 
This can leave them stuttering and eventually, losing their confidence. But as they say, chance favors the prepared mind.
Whilst your preparation it's important to review some government interview questions to mentally prepare yourself for any likely questions that may arise. 
In this article, we would be exploring some government interview questions you may be asked during cross-examination.
Read Also How To Become A Flight Instructor
Behavioral And Competency-Based Government Interview Questions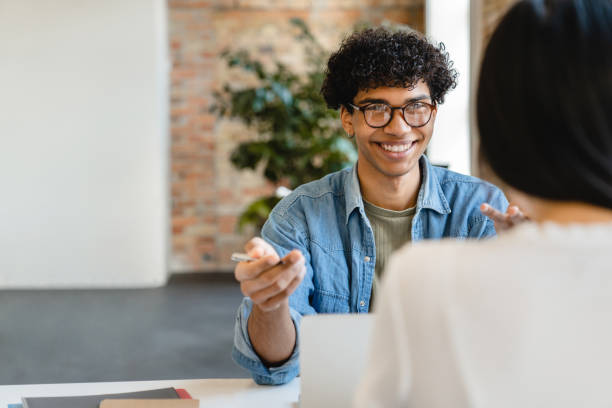 Government organizations follow a standardized interview process in which interviewers ask several behavioral and competency-based questions.
These questions relate to each role's or position's capability requirements and each candidate will be marked against how well their responses aligned with these requirements.
Behavioral-Based Questions
Behavioral-based questions aim to reveal how the candidate thinks and how he would act in a particular situation. The purpose of this type of questioning is to determine if the candidate aligns with the company's culture.
Some examples of behavioral-based interview questions;
How do you like to set and work towards your goals?
How do you work under pressure?
Can you describe a time when you faced a challenging situation at work? How did you handle it?
Have you worked with teams? What type of team did you work best with?
Why is working with the government important to you?
What motivates you to work hard?
Tip To Answer
The best way to answer these types of questions is to study the organization and have an understanding of its culture and working style. When asked any of the questions, make sure to highlight the skills or qualities they require.
For instance, if the department you're hoping to work for requires a high level of collaboration, mentioning that you are a team player and you are motivated by seeing others work hard can work in your favor.
Find out their working style, if they focus more on creativity and innovation may be due to the nature of projects they work on. When you know the factors at play, you can tailor your answers to align with the organizational culture.
Read Also What Is a Semi-Structured Interview?
Competency-Based Questions
This line of questioning is used by interviewers to assess specific attributes, knowledge, and skills a candidate possesses concerning a particular position.
Some examples of competency-based interview questions include;
How do you identify and deliver standards required by your clients?
How do you handle conflict in the workplace?
Has there been a big decision you have made at work recently? Can you take us through the decision-making process?
Tell us about a recent circumstance when you had conflicting deadlines and how you managed it?
Tip To Answer
These questions are designed to assess your communication skills, not only to your colleagues but to clients as well.
When answering, it's important to think of the best ways to highlight the results you or your team achieved as a direct result of your communications.
General Government Interview Questions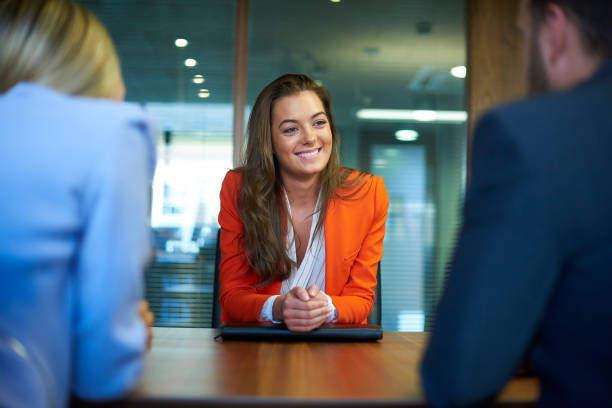 The following are generalized questions that you could be asked in relation to your personal life and qualifications for the role you are applying for.
Tell me about yourself.
What are your strengths?
What are your weaknesses?
What do you consider to be your greatest accomplishment?
Where do you see yourself in five years' time?
What motivates you?
Would you rather work alone or with others?
Where did you attend college?
How did you choose your major?
Why do you want to work in government?
When did you realize you wanted to have a career in government?
What are your top five technical skills that you can apply to this type of work?
Why did you leave your last job?
What were your main job responsibilities at your last job?
Were there any difficult situations at your last job, and how did you cope with them?
Read Also What Is A Mock Interview?
Some In-Depth Government Interview Questions
How did you find out about our agency?
What interested you in our agency?
How would you describe the role of our agency within the government to a member of the general public?
Why should we hire you over other candidates?
Are you comfortable with the responsibilities that would be expected of you?
This role involves a lot of interaction with concerned citizens. Is that something you can see yourself doing on a daily basis?
What do you think will be the most challenging part of this job for you?
If you are required to supervise a team of five professionals, how will you interact with them?
If there was an aspect of our government you could change, which would it be and why?
Read Also 6 Keys To Successful Job Rotation – Interview + Examples
Some Government Interview Questions With Sample Answers
Question 1: Why Do You Want To Work For The Government?
Answer:
'Personally, I have always admired people that serve the country. I believe through civil service, I can impact people's lives directly, and I'm willing to take up that responsibility. My previous work experience allowed me to develop great communication and teamwork skills that I think could benefit me in this position.
Also, the training and development opportunities within the government and especially within this position will help me advance my skills to do just that.'
This is a very good response because it shows that you understand what the job entails and that your skills match the requirements of the role.
Question 2: Why Did You Leave Your Last Job?
Answer:
'The reason for leaving my last job is that I got an opportunity to advance my career. I started working at the organization right out of college after I did my graduate thesis there.
After a year of internship and five years of service at the company, I was offered a promotion at another company, which allowed me to lead my own team. This experience in a new professional environment gave me room to continue to grow.'
This is a good answer as it provides valid reasons for leaving your last job in a clear and concise manner. Employers understand that as a professional, you need to grow after a certain amount of time in a position.
Question 3: What Are Your Career Goals?
Answer:
'One of the reasons I applied for this position at this Government agency is because of the opportunities it offers to develop myself; the mentorship program is very sound and unique.
In five years' time, I want to be an expert in my field and add value to the agency by leading my own team in some capacity and I also want to become a person others can approach to share ideas and strategies.'
This example is a strong answer as it shows that you are aware of the training and development opportunities available at the government agency. It also shows where you see yourself in a longer-term which speaks of commitment to the agency.
Read Also What To Wear To An Interview For Women
The STAR Technique
When answering government interview questions, implement the STAR method. The STAR method or technique is a useful tool that ensures that your answers follow a clear structure so that they best display your competency and skillset in relation to a particular role.
STAR is an acronym that stands for Situation, Task, Action, and Response. You can start your answers as follows;
Situation- Begin your answer by sharing the context around a particular work challenge, task, or experience.
Task- describe your involvement in a particular task or challenge.
Action- Explain the steps or processes you took to overcome or resolve a challenge.
Response- Finish by summarising the outcome that was achieved by your efforts. Ensure that you quantify your results as it helps demonstrates your capabilities.
Finally, the last question you would be asked is 'Do you have any questions for me?'. Irrespective of the role or position you are vying for, you will be asked this question. Asking your interviewers some questions of your own shows you have interest in both the government agency and the role you're applying for.
In Conclusion
Above we have listed major questions you are likely to be asked in a government job interview. It is imperative that you make research and prepare your answers prior to any government interview in order to make a good impression and progress within their selection process.
Hopefully, this content has been of help to you. Do not forget to share and drop your comments.