An actual employment interview is simulated in a mock interview, which is sometimes referred to as a mock interview.
It gives job searchers a chance to prepare for interviews and get feedback on their interviewing techniques.
Because you are in a setting that is similar to a genuine interview with a company, mock interviews are a great way to prepare for real job interviews.
You will be able to adjust your responses and interview behavior is required when you and the interviewer evaluate your interview.
We will look more into what a mock interview is and what it entails.
What is a Mock Interview And Examples of Mock Interview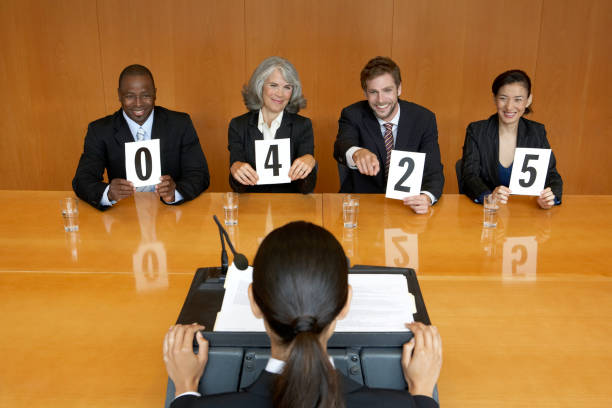 In a normal mock interview, a career counselor conducts a practice job interview.
A mock interview teaches you how to respond to challenging questions, develops interviewing techniques, enhances communication, and helps you feel less stressed before the real interview.
Instead of asking a formal list of questions during a mock interview, the interviewer could adopt a semi-structured interview method.
Advantages of Mock Interviews
Helps the applicant comprehend the expectations of a real job interview.
Aids the candidate in enhancing self-presentation.
Providing the candidate with insightful criticism.
It Aids a candidate's confidence building for actual interviews.
Arms the applicant with crucial competencies for handling an impending interview.
Helps users get more familiar with the interview process.
In addition to reviewing your responses, body language, eye contact, and interview dress, video practice interviews are especially helpful.
Read Also How To Answer Interview Questions About Your Experience
Examples of Questions From a Mock Interview
During a mock interview, questions are often asked that are more generic than those asked during a first-round or screening interview.
Give your campus career center or a career counselor as much information as you can about your interests and aspirations when you plan a mock interview with them.
The counselor will be better able to modify the questions to reflect the real interviews you will have if they have more information.
Interview Questions Specific to a Job
This may be posed to applicants who are aware of the kind of position, industry, or career path they are interested in.
For instance, if you're looking for a tech job, the interviewer may pose a series of tech interview questions to get you accustomed to the format and to help you prepare effective answers.
As another illustration, if you're interviewing for a summer job, the interviewer may ask you the same questions that summer employment recruiters may.
Interviews Questions with Companies
The interviewer may be able to ask you real questions that hiring managers at the company ask when you are using a mock interview to prepare for a job interview you have scheduled with a company.
Read Also The Best Interview Coaching Services
Mock Interview Types
On-site practice interviews are available from a lot of college career centers and career counselors.
If you're a college student or recent grad, ask your career office if they provide live, recorded, or phone mock interviews.
A career coach or counselor is another alternative for practice interviews if you are not connected to a college or university.
Additionally, see if your neighborhood library offers free interview preparation and coaching.
You can schedule a meeting with a mock interviewer and provide them details about the firm you are interviewing with specifically or your general career field.
They can use this information to develop interview questions for a mock interview that will eventually be asked during your real interviews.
Once again the more details you can give the person conducting your mock interview, the better.
The interview is frequently captured on video by the person conducting the mock interview.
Some employment centers and career counselors also provide practice phone and online video interviews, and they will tape or videotape your interview.
The interviewer will review the interview with you and offer feedback after the mock interview, which normally lasts for around 30 minutes.
Read Also What Is The Best Way To Prepare For A Job Interview?
Personal Mock Interview 
You can enlist a family member or friend to help you practice interviewing if you are unable to participate in a mock interview with a professional counselor.
You will feel more at ease during an interview the more prepared you are.
Give your friend or family a copy of your résumé and a list of the general and job-specific interview questions you anticipate being asked, just as you would with a professional career counselor.
Dress as you would for a genuine interview, and don't forget to practice answering questions from your "interviewer" with a professional facial expression and body language.
Mock Interview Online
Using intern software or applications is another alternative for conducting mock interviews.
Job seekers can prepare and practice for upcoming interviews without any pressure thanks to online practice interview programs.
Some of these apps are fairly straightforward; users are given a list of random interview questions to respond to by typing them in.
These applications encourage users to consider their solutions to numerous questions, but they do not provide them the chance to practice speaking their answers out loud.
Users of more advanced interview practice software can choose questions according to their career field or the type of interview they are prepared for behavioral interviews, group interviews, etc.
The user must verbally respond to each question that is posed by a mock interviewer in a pre-recorded video.
Users may have a time limit, teaching them to be succinct in their responses. Users may be able to record themselves through video or the program will capture their audio responses.
The user can review their recording after the mock interview or email the file to a friend, relative, or career counselor for review.
Some apps even let users interview real job advisors in real-time online.
After recording the interview, the interviewer evaluates the user's performance.
Note: There are some online mock interview pages that you would have to pay a certain amount of fee for you to access.
How to Get Ready For a Mock Interview
Make sure to treat your practice interview with the same level of seriousness as you would a real one. As you would for a meeting with a hiring manager, prepare for the interview:
Bring your CV and any other papers you would bring to an actual interview, and arrive 10 to 15 minutes early.
Bring a notebook so you can record the information your pretend interviewer provides.
Put on a professional interview outfit.
When taking part in a video interview, check that your technology is completely functional.
Conclusion
I hope I've clarified what a mock interview is for you as well as other little details about it.
With this good luck with your next interview.