A recruiter identifies qualified applicants for open positions and tries to balance the needs of the employer and the candidate during the recruiting process.
The entire process of finding talent belongs to the recruiter. But most times recruiters lie during an interview process.
In this article, we are going to look at some examples of lies they tell and answer the question "why do recruiters lie".
Some Examples of Lies Recruiters Tell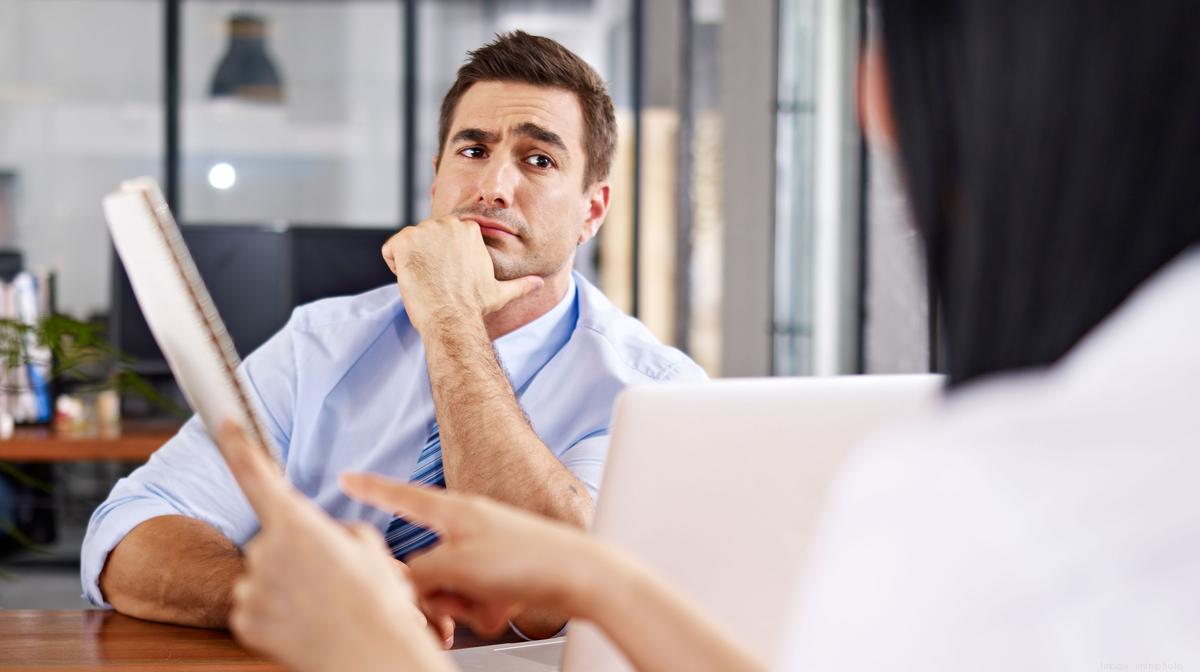 These are lies told by recruiters during an interview process. They include the following:
Read Also How To Sell Yourself In An Interview: Tactics
Before sending your resume to any positions, I need to examine your references
This isn't necessarily a falsehood, but it usually is. I'll elaborate later.
Some recruiters will need references in advance before they can assist you in your job search.
When a potential employer wants to make you an offer for the job near the end of the interview process, that is the ideal time to present job references.
To expand their network, recruiters occasionally make much earlier requests.
They will speak with your two or three references, enquire briefly about your prior employment, and then attempt to establish rapport to assist those individuals in the future as well.
To avoid embarrassing yourself in front of potential employers, I advise informing recruiters that you have references ready but prefer to wait to have them contacted until you have received an offer.
There is one exception, though, The recruiter may be speaking the truth when they claim they need to speak to a reference or two if you were fired or if there is another specific instance from your recent job history that would be cause for concern.
Read Also How to Answer "Are You a Leader or Follower?" (Interview Question)
The position has no salary range
If you ever discuss your compensation preferences with a recruiter and inquire about a position's pay, they can respond that the recruiting manager hasn't made a decision or that the salary for the position isn't yet established.
This is one of the most typical lies that recruiters say, and they do it to get the conversation back on your compensation.
They're attempting to get you to disclose previous earnings and the range of pay you'd accept in a different position.
The truth is that whenever a company posts a job, it's almost guaranteed that they've established some sort of salary range for the position.
Employers don't merely list positions without taking into account their budget and the salary they hope to pay for the position.
In most cases, the company already has other workers performing the same duties.
It's improbable that you will be the first person to have a particular job title with a huge corporation if you are interviewing there.
Therefore, it's usually a lie when recruiters claim that they don't know what salary they hope to offer for a position.
The hiring manager has not contacted me
For corporate recruiters, you can choose to believe this to be deception or to be lazy.
When a corporate recruiter informs a candidate that the hiring manager has not responded, the candidate should stand up from their workstation and go to the hiring manager's desk.
You have an influence problem that needs to be addressed if they are away and won't contact you.
The hiring manager will contact "us" whenever they feel like it, and typically after they've tried everything else internally to fill the position.
This is one of the frustrating things that recruiters have to deal with in agencies.
I always consider what's best for you
Employers pay recruiters so they may find job candidates for open positions.
Never do job seekers pay recruiters. You should be able to tell who they work for from it, I think.
The finest recruiters continue to strike a balance between the requirements of the employers they work with and the candidates they represent.
They may honestly state, "I work for the employer because they pay me, but I try to balance the needs of the candidate, too, and I serve both sides properly.
The success of you and the employers I work with is my main priority.
Though, claiming that they always have your best interests in mind or that this is their top priority is not a realistic depiction of the hiring process or of how recruiters are compensated, paid, or assessed.
As a result, it's a warning sign and one of the more typical recruiters' lies to hear when a recruiter promises to always put your priorities and best interests first.
It's just untrue for a recruiter to claim that they only work for you and aren't at all concerned with winning over the employer or hiring manager.
How are they working for you if you're not paying them?
Read Also Interview Questions To Discover Commitment And Motivation
I'll maintain a copy of your résumé and get in touch with you if I discover anything
Almost every applicant who has spoken with recruiters has at some point heard this.
The truth is that if a recruiter doesn't immediately have a suitable position for a candidate, they probably won't remember you in a few weeks.
They won't think to look for you in six months unless your skill set is extraordinary or in great demand.
For some types of jobs/backgrounds, they may have hundreds or even thousands of resumes saved.
Unfortunately, lying results from this.
For instance, if your skill set and resume simply don't seem appealing enough or relevant enough for the positions they recruit for.
Some recruiters would say, "I'll keep your résumé on file and keep you in mind," when speaking with you.
A sincere recruiter, however, would merely state, "Unfortunately, the hiring managers I work with aren't searching for this type of background.
I don't believe I'm the most qualified candidate to assist you in your search.
That only implies that the employers I work with aren't a good fit; employers will still find your background appealing.
It's tough to tell right away if a recruiter is interested, but if you haven't heard from them two to three weeks after your initial conversation, it's doubtful that they will.
The best course of action after one follow-up to see if they have anything is to move on.
By omission
Although not strictly lying, recruiters could omit crucial details.
For instance, the position may be open because the hiring manager is a hassle to deal with.
If a recruiter thinks you won't accept the position, they won't likely tell you this.
Read employee evaluations on certain websites to protect yourself, and be careful not to accept a job from an employer that has too many unfavorable comments.
You can't always rely on a recruiter to offer you straight answers regarding an employer's worth and the likelihood that you'll have a bad experience.
Why do recruiters lie?
For a few different reasons, recruiters for jobs will lie.
Most firm recruiters are rewarded when you take a job with a company they are recruiting for, thus they are rewarded for persuading you to take that position and are not paid if you take a job elsewhere.
Additionally, some recruiters make up stories to avoid having awkward or challenging interactions with prospective seekers.
Sometimes recruiters may tell lies to get more resumes and more interviews, even if they don't currently have any openings that suit you.
Conclusion
After hearing everything, you can see why recruiters lie and examples of their lies so you are alert when you hear things like that.