What are the key qualities of a good internship? Over the years, many students and graduates have constantly searched for internship positions.
Companies are not even helping matters. Most companies assume that due to the current economic issues employers have their choice of interns.
Furthermore, these companies feel that due to the lack of open positions for people, interns would desperately hop on any intern opening that they offer.
This has made companies unbothered in terms of giving these students what they are asking for.
In addition, some companies have drastically reduced the wages of interns.
In some countries, some companies don't even pay interns.
It has gotten this bad, forgetting that if you want to attract the best interns you should create an enabling environment for them.
Nonetheless, this post would guide interns on the key qualities of a good Internship program.
Read Also How Do I Get College Credit For Doing My Internship
Key Qualities Of A Good Internship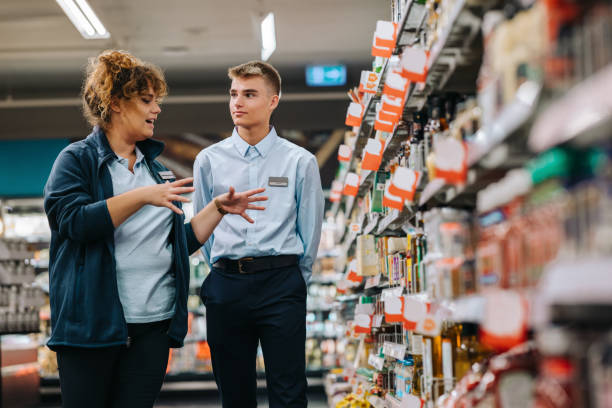 1. Fitting fundamentals. 
Would this internship program meet my specific needs as a student?
Is the nature of the work in line with my career path?
Where is the program holding? And what's the duration of the internship program?
All these are the frequently asked questions of interns who wish to run a program.
However, when a company knows what's essential in an internship program, all these questions would be settled.
2. Compensation.
We are aware that everything isn't all about money, you cannot measure a good experience with money.
But the reality is that "money pays the bills". No matter how much a student is excited to work for you, they need to cater to their needs.
So before you make up your mind not to pay interns, consider if your company can accommodate a more flexible wage.
3. Appealing Perks. 
Interns are mostly students. As a student wouldn't you want to run your internship program in a company that offers incentives?
As a student, you must search for companies that would offer added services like incentives in your program.
Offers like free breakfast, lunch or dinner, or even days off can increase the number of interns that would apply for an internship program in your company.
little benefits like this would make interns rush into your company.
Read Also Sample Recommendation Email For A Summer Internship
4. Meaningful work. 
Students are constantly searching for programs that would enable them to learn more things.
You must know that their main aim is to learn more about their career path and acquire great skills that would assist them in carrying out their duties effectively in the industry.
Furthermore, When you "use" interns to perform tedious tasks, you are depriving them of the privilege to strengthen their knowledge, skill, and abilities.
Nonetheless, an internship program without valid work is considered meaningless to the intern.
5. Inclusion.
As an intern, it's also important that you consider the extent a company would include you in their workers' activities.
Apart from giving them a good role, include them in your monthly planning, and meetings.
In addition to any other activity that is carried out by the company is very important.
This would expose them to
better opportunities in which they can learn and interact with other employees.
Moreover, this would make you feel part of the company as an intern.
In the end, an intern who is treated as an employee would contribute better to the growth of the company.
Read Also How To Get The Most Out Of Your Internship
6. Supervisor Accessibility. 
One of the key qualities of a good internship is having an accessible supervisor.
There's nothing more frustrating in an internship program than having no one to put you through. You would end up being confused without enjoying your internship experience.
In a good internship program, there is always a supervisor available to guide you every step of the way.
Furthermore, when a supervisor is out of town or not around there should be someone else who would guide the interns.
Therefore, if at any point that you need to ask questions you would know that there's someone there to guide you.
7. Detailed Direction. 
As one of the features of a good internship program, your superior should always give direct and easy-to-understand directions.
This would reduce your feeling of frustration when the program becomes overwhelming.
Remember, when you feel happy about your internship achievements you would more likely enjoy your program.
8. Effective Evaluation. 
Regular evaluation in an intern program is a valuable quality to consider when choosing an intern program.
Most importantly, you would be correct whenever you go off track.
Read Also How To Give An Elevator Pitch (With Examples)
9. Appealing Environment.
You cannot enjoy your internship program if the environment is not conducive.
Just like other permanent workers, interns need a comfortable place to work
Wouldn't you want a workplace with your desk and chairs?
As an intern, you must run your internship program in a company or organization that has the necessary equipment you would need to work.
In addition, assistance, and friendliness in a workplace are one of the greatest needs of an intern.
Interns should be treated with respect by their colleagues and bosses. This would help you to work smarter and better.
10. Candidness & Congruency. 
When posting internship openings, the company must be honest about the internship program.
Moreover, pretending an internship program is what it is, to attract applicants would decrease the number of internship applications in your firm.
It takes away the interns' chances of choosing a program that would suit their needs.
Conclusion.
As an intern running a program in a company that has the key qualities of a good internship program should be your number one priority.
A company that provides these benefits to their interns is indirectly reducing the workload of their current employees.
Nonetheless, if you have any questions as regards this blog post, you can put them in the comment section.