Searching for job openings has its challenge. But it is even more complicated searching for unadvertised job openings.
It is obvious why people are confused about how to get unadvertised job openings.
People often opt for search engines or job boards, neglecting other ways of finding job openings.
Applying only this technique can cause one to miss job openings because they limit themselves to the internet.
Sometimes, a company may decide to take applicants by referrals and recommendations before advertising for openings.
It is in your best interest not to limit yourself while searching for job openings. This article will enlighten you on how to find unadvertised job openings.
Methods On How To Find Unadvertised Job Openings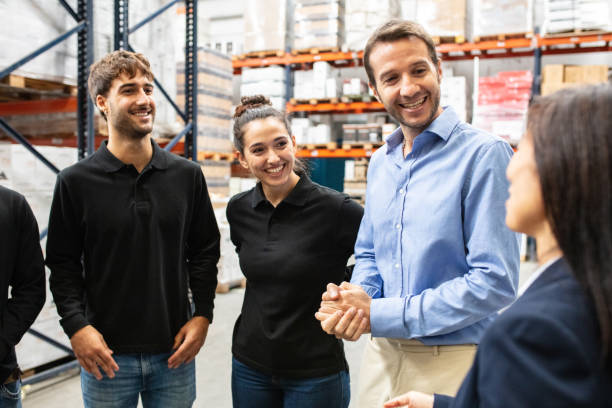 Below are methods on how to find unadvertised job openings:
Read Also Top 10 Blue-Collar Jobs for High Pay and Demand
1. Do Research
One of the best ways to learn about hidden tasks is to keep up-to-date with potential employers. Knowing who is hiring, where they give contracts, and the recent merger is significant in your job search.
Research the industry publications and check out their main news categories, usually on their blogs. Usually, a company will talk about its expansion plans or the lack of skills in certain areas.
When you contact them, be sure to refer to the article as a reason to get them so that they understand that you are an industry expert who has taken a keen interest in their particular company.
2. Direct Application On Company Site
It costs employers money to advertise vacant positions in many workplaces. Advertising on their company site, on the other hand, is free, so do not forget to check out the company's worksheets.
3. Ask Your Contacts
You should seek your contacts to connect you with job openings, opportunities to organize interviews, and other leads.
Invest in your work network, including people you know, teachers, and people in your community, as well as current and former colleagues, clients, and managers.
Many companies have recently paid a bonus to employees who can recommend a new staff. Companies like this because they can save on expensive advertising and agency fees. Employees awarded this grant will be very happy to hear from friends or former colleagues looking for work.
So your first strategy should be to ensure that all your friends, neighbors, former colleagues, or business partners know that you are looking for a new position. If there are jobs not advertised with their employer at the time, assuming you have the right skills and knowledge, they will probably want to help.
4. Target Employers
Consider making a list of employers you would like to work for.
Once you have targeted employers in mind, it is easy to use social media to connect with hiring managers and find job opportunities in your dream companies.
5. Be Open To Contract Jobs
Contract jobs also give you a chance to try on new roles and determine whether a situation is a good fit for you.
Contract work can be more than just a way to make money. Many employers hire full-time employees when their contracts expire and prove themselves in the workforce.
6. Freelancing
There are people employed on the side, and one of the main reasons why many companies do not need to post jobs on traditional sites. Almost any situation you may have created, primarily on a computer or phone, can be found online.
Freelancing is another way to try out for jobs before you commit. Working as a freelancer can help you improve your skill set, build job experience, and discover new career paths.
Most companies have complete teams working online, remotely, and globally. You can set your schedule, pay level, and work at your own pace. The good thing is that your employment is entirely yours and your motivation to take on new projects
You could work in any of the fields below:
Virtual assistant.
Medical transcriptionist.
Online fitness coach.
Web developer/designer.
Call center representative.
Tech support specialist.
Travel agent.
Virtual Teacher.
Content Writer/editor.
Direct sales consultant.
Read Also Restaurant and Food Service Industry Job Skills – The Balance Careers
7. Attend Job Fairs
Yes, you should continue to respond to regular job ads, but instead of staying home and waiting for the phone to ring, control your job search and be diligent.
Job shows can help you reach more employers in less time.
These are events where all the major employers in your field will likely meet in one place. You can make inquiries about upcoming events in newspapers and online.
The same applies to career shows, which universities run and are often open to both graduates and graduates.
When you go to these events, take a lot of copies of your CV and other business cards, and start networking.
8. Use Social Media
Connect with employers, employers, and possible contacts on LinkedIn, Twitter, Instagram, and other social networking platforms. Ensure you have a professional online outlook and remember that networking is more than just getting open jobs. It is also an opportunity to enhance your professional reputation and expand your contact list.
9. Use The Recruiter
These professionals go by many names, including "guardian" and "headhunter," and their job is to find the right people to fill the vacancies.
Contacting a hiring person can help you get an unannounced job opening and internal track of those that best fit your skill set.
While some employers rely on internal employers to fill jobs, others make inquiries from outside companies to perform this service.
Employers often search LinkedIn in search of candidates for their unsolicited jobs. Owning a well-written profile ensures they can easily find your details and contact you.
Read Also 15 Good Career Choices For Introverts
10. Build An Online Presence
You should also use a social networking site like a professional like LinkedIn. Ensure you have a good LinkedIn employment profile with a solid professional title.
You can also join other LinkedIn professional groups. LinkedIn has hundreds of professional contact groups covering almost all categories of professions and professions.
State in your introduction that you are looking for a job; other members may contact them if they have an appropriate opportunity. Participating in the discussions will also receive helpful information about possible openings.
Use multiple keywords and sentences related to a set of your skills and knowledge.
Nowadays, it is not enough to avoid communication mistakes; you should also develop an online presence that reflects your skills, knowledge, and professional reputation.
Think of it as improving your product. Ideally, your online outlook should reflect consistency, professionalism, and professionalism.
Twitter is also an excellent source of activities. They do not advertise all jobs, but a quick search will show a lot on Twitter happening between job seekers and employers.
Conclusion
It is still possible to find unadvertised job openings, and it would be best if you were open-minded to other job search techniques.