There is no denial that the talent market is becoming competitive as the day goes by, with so many companies looking forward to hiring top candidates with today's tight talent supply  is quite challenging.
This issue is affecting basically all businesses across the U.S. and the struggle to find top candidates has become the order of the day.
However, do you know there are ways to find and hire top candidates, regardless of the talent market?
This article would serve as a guide, as I'll be  giving tips in finding and Hiring Top Candidates With Today's Tight Talent Supply
Read also Key Qualities of A Good Internship
How To Snag The Top Candidates With Today's Tight  Talent Supply- Here Are 9 Tips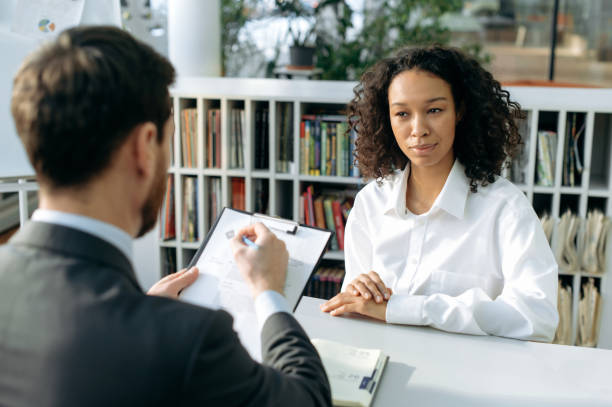 1.Begin With Your Employer Brand
It's no secret that finding qualified candidates is a challenge in today's tight talent market. But by starting with your employer brand, you can make it easier to find the best people. Here are three ways to get started:
Make your job openings visible. One of the best ways to attract top talent is to make sure they can easily find your job openings.
Make sure your jobs are listed on major job boards and consider using search engine optimization (SEO) to ensure your openings show up high in search results.
Promote your company culture. Strong company culture is a major draw for top talent. Make sure you promote the unique aspects of your company culture on your website and through social media channels.
Focus on employee satisfaction. Happy employees are more likely to refer their friends and family members to work at your company.
Read Also How to Build Your Savings Account
2. Research The Competition.
There are many articles and blog posts written on the importance of researching the competition before starting your business. But what about when you're ready to hire your first employee? How do you research the competition in order to find the best talent?
It can be difficult to determine which organizations are competing for the same talent as your business. The best way to start is by determining what type of talent you're looking for.
Once you have a good idea of the skill set you need, begin your search by looking at job boards and LinkedIn. You can also use Google search results to get an idea of who is advertising for similar positions.
Futhermore, If you've identified some potential competitors, it's important to look into their company culture, benefits, and overall work environment. 
This information can help you determine whether or not the talented individuals you're targeting would be a good fit for your company.
Read Also Should You Post Your Resume On TikTok? – Pros And Cons
3. Build Your Talent Pipeline
Hiring top candidates is always a challenge, but it s especially difficult today with the tight talent supply. Organizations need to build their talent pipeline to identify and develop potential candidates for future roles.
The best way to do this is by taking a strategic approach to hiring. Start by assessing your needs and then identifying the skills and qualities that are essential for the role. Next, cast a wide net and look for candidates with the potential to develop those skills.
It s also important to create a culture that supports employee growth. Offer training and development opportunities, and provide feedback that helps employees improve their skills.
By building your talent pipeline, you ll be better prepared to hire top candidates when the need arises.
4. Elevate The Candidates Experience
The job market is getting better, but it is still a challenging time to find top talent.
Organizations need to take steps to ensure that their recruitment process is an excellent experience for candidates if they want to be successful in attracting the best.
Some ways to elevate the candidate experience include:
Making sure the process is efficient and easy to navigate.
Providing clear and timely communication throughout the process.
Treating candidates with respect and courtesy at all times.
Offering a variety of interview formats that allow candidates to showcase their skills in the most effective way possible.
Being willing to negotiate on salary and other benefits when appropriate.
Closing the offer quickly once a decision has been made.
5. Highlight Key Job Details
In order to find the best candidates with today's tight talent supply, many companies are highlighting key job details in their postings. This helps to attract top candidates with the specific skills and experience that the company is looking for.
By focusing on what is important to the company, job seekers can determine if they are a good fit for the position.
Highlighting key job details also allows companies to stand out from their competition. By emphasizing what makes their job unique, employers can attract candidates who may not have otherwise considered them.
Additionally, highlighting key details can help to shorten the time it takes to fill a position.
When creating a job posting, it is important to focus on what makes your company unique. By highlighting key details, you can attract top talent and fill open positions quickly.
Read Also 4 Ways to Emphasize Your ROI On Your Resume
6. Simplifying The Application Process
There are a few things to keep in mind when simplifying the application process. The first is that you want to make sure that you are including all of the information that the candidate needs in order to apply.
This includes the job requirements, as well as any information about the company or the position that they would need in order to submit a quality application.
The second thing to keep in mind is making sure that your process is easy to follow. This means having a clear and concise job posting, as well as an easy-to-use application system.
You also want to make sure that you are responding to candidates in a timely manner, so that they don't get discouraged and move on to other opportunities.
Finally, it's important to be aware of what you're asking candidates.
7. Use Online Resources
In today's tight talent market, companies are finding that using online resources is the best way to find top candidates. Online resources can help you identify the best job candidates and assess their qualifications quickly and easily.
By posting jobs on job boards and using search engines, you can reach a large number of potential candidates. You can also use social media sites to find qualified candidates.
Online resources make it easy to find qualified candidates. Job boards allow you to post jobs and review resumes, while search engines let you search for specific keywords related to your industry or position.
Social media sites allow you to see the qualifications and experience of potential candidates.
You can also use online resources to screen candidates by conducting interviews or asking them to complete assessments.
Online resources are an efficient way in hiring top qualified candidates in todays tight talent supply in the Labour Market.
8. Implement An Applicant Tracking System
In order to hire top talent in today's competitive job market, many companies are turning to applicant tracking systems (ATS).
An ATS is a software application that helps organizations manage the recruitment process. It enables employers to collect and track candidate information, including resumes, cover letters, and other application materials.
An ATS can automate the process of sorting through resumes and identifying the best candidates for a position.
This saves time and helps avoid human bias in the selection process. It also allows employers to keep track of all communications with potential employees, from the initial inquiry to the offer letter.
Most importantly, an ATS can help companies find the best talent in a tight labor market. With so many qualified applicants vying for a limited number of positions, an ATS can be essential in narrowing down the pool of candidates and finding the right person for the job.
Read Also What Are The 6 Core Values That Attract Applicants
9. Hire Through Referrals
Employers are turning to employee referrals to find top candidates in today's tight talent supply in in the labor market.
Referrals can help employers find high-quality candidates quickly. Candidates referred by employees are already familiar with the company culture and the job requirements. They have also been pre-screened by someone who knows their work history and skills.
Employers should make it easy for employees to refer friends and family members for open positions.
Conclusion
In conclusion, the tight talent supply has made hiring top candidates a challenging task. However, by following the guide in this article, you can improve your chances of success.
Remember to focus on the candidate's skills and qualifications, and be prepared to make a strong case for why they should join your organization. Good luck!