If you want to stand out from the competition, being able to emphasize your ROI on your resume is a great way to do it.
When crafting your resume, it is important to emphasize the return on investment (ROI) of your skills and experience. Here are three ways to do just that: 
How to Emphasize your ROI on Your Resume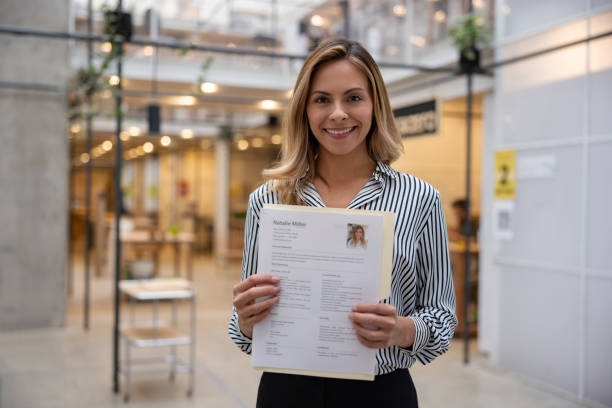 1. Comparative analysis
At your present job, do you have numerous hats to wear? Employees that can handle multiple tasks at once are frequently credited with boosting the bottom line of the business.
You can demonstrate the savings made by assisting your employer to avoid the need to hire or train a new employee on your resume by using the following examples:
By taking on a new project leadership position for the Global Standards effort, the training expense was reduced by 34%.
performed multiple responsibilities in operations and sales, eliminating the need to hire new team members, saving an estimated $80K annually.
ROI can also be shown by contrasting your work with that of others on your team or with that of an earlier incumbent in the same position.
You might be more productive or better able to comprehend consumer needs than your competitors, saving your company extra work (like extra sales call or work on technical issues).
If yes, calculate the cost of rework to utilize on your resume and convert these savings into a monetary amount.
Recall that including measurable information on your resume is the key to showcasing your return on investment. This entails giving each bullet point beneath your job titles a number.
Read Also Best Resume Writing Services
2. Revenue and profit growth
Nothing will catch an employer's attention more quickly than a promise of large earnings.
Most likely not. However, unless you work in sales (or another position that focuses on income), you could find this exercise challenging. After all, how can an operations director or project manager generate revenue for the business?
Finding a revenue or profit figure is tricky; the key is to look further up in the organization for the effects of your activity. This entails considering the project's worth to your employer or the effects of the new equipment you used.
Your work as a component of a bigger endeavour might be communicated in the project's overall impact, as in this example of a resume statement:
If your employment involves technology, think about how much money improvements brought by a new solution you installed are worth.
The revenue or profit calculation can make sense if you focus on your task at the organizational or departmental level. Naturally, you'll have to give your team or colleagues some of the credit for the increased revenues, but it's a crucial indicator of how valuable you will be to a new job.
3. Quantify your Results 
When you are looking for a job, your resume is one of your most important tools. It is important to make sure that you quantify your results and emphasize your ROI. This means that you should focus on the numbers and how you impacted the bottom line.
For example, if you increased sales by 20%, you should highlight that number.
Another way to emphasize your ROI is to talk about what you accomplished as part of a team. For example, if you were part of a team that increased sales by 50%, you can highlight that number.
This will show potential employers that you are a team player and that you can achieve results.
It is also important to be specific about what type of position you are seeking. If you are applying for a job in sales, focus on the sales numbers that you have achieved.
Read Also 11 Ways a Resume Can Make You More Successful in your career
4. Cost reduction
Many businesses place a strong focus on cost minimization, particularly those in sectors that are directly impacted by the pandemic.
Naturally, if you're the one negotiating new vendor contracts or creating a budget, demonstrating your impact on spending is simple.
Even if your duties don't seem to be cost-related, consider how much work you can accomplish more quickly or with fewer resources, and then include the expenses of this acceleration in your resume.
For instance, a manager of an office who schedules shifts to cover the phone (without hiring a second person) directly reduces salary and training expenses.
An IT director might be able to list the tasks accomplished more quickly thanks to a recent piece of software, with associated opportunity costs allowing the staff to take on other tasks.
These examples demonstrate various approaches to stating cost savings on a resume.
Perhaps your team has kept track of costs and found ways to make the same amount of money with less overhead. To demonstrate how your actions influence expenses, these values can be calculated or expressed as percentage savings.
The final word? Your employment is always going to cost your company money.
Even with a pay boost, businesses will be willing to hire you if you can show a significant return on an investment relative to the cost of hiring you, despite the competitive labour market.
Read Also Top best Entry-Level Resume Objectives
Conclusion
In conclusion, by emphasizing your ROI on your resume, you are increasing your chances of getting the job you want.
There are many ways to do this, and the four methods described in this article are a great place to start. So be sure to take advantage of them and watch your career take off!