I was amazed to see someone looking for the best construction jobs for women. When contemplating construction, you might think of site workers or skilled craftsmen completing a new project.
You may think of men in these roles, and that is not due to your bias. Only 11% of workers in the construction industry identify themselves as women, according to data from the Bureau of Labor Statistics (BLS).
But women 's construction jobs are on the rise. Between 2012 and 2021, the number of women working in construction organizations increased by more than 54%. There are many opportunities for women in this field to go beyond regular office roles.
This article will enlighten you more about the benefits of construction work, the best construction jobs for women, how much you can earn, and the details you need to get a job.
Why Work In Construction?
If you are a woman who wants to work in construction, you have a unique opportunity to break new ground. There are still few women in construction, despite the changing demographics of the industry.
There are many reasons to choose a construction job, including the following:
Higher Payment
Statistically speaking, the average annual salary for all construction work is $ 48,210, higher than the median of $ 45,760 for all works, according to BLS.
The gender pay gap is also low in construction jobs. According to the BLS, the average weekly wage for women in all industries was equivalent to 83% of men by 2021.
In construction projects, however, women receive 87.5 cents out of every $ 1 that men receive (2020 Statistics Report)
Read also: 15 High-Paying Careers For Women
Work Training
Most construction projects require only on-the-job training or general training. Few go for a four-year degree, making construction work less expensive than other occupations.
Functions Of The Union
More than 17% of construction workers were union members by 2021, compared to 10.3% of all leading and paid workers.
Union jobs are more likely to provide job-related health care and guaranteed pensions compared to non-union jobs, and the benefits of medical care are available to 95% of private union workers.
They also pay more. According to the BLS, non-union workers received a weekly salary of $975 by 2021, and just 83% of the union workers' average of $1,169.
Best Construction Jobs For Women
Do you enjoy building things, solving problems, working with your hands, and finding the satisfaction that comes with it?
If you are physically strong, intelligent, and willing to work hard, you may succeed in securing a good job in the construction industry.
1. Carpenter
Carpenters build and maintain wooden structures that include houses, buildings, scaffolding, and concrete forms for bridges. Their expertise allows carpenters to focus on construction, home remodeling, cabinetry, wood flooring, and more.
You need skilled craftsmanship, physical strength, problem-solving ability, business, and mathematical skills to succeed in this job. Carpenters obtain a high school degree or GED and train in the work or study programs.
Average Annual Salary: $ 48,260
Read also: 12 Best Job Interview Hairstyles For Women
2. Building Materials Operator
These workers use heavy equipment to transport materials to construction sites and mines. Employees may have on-the-job training in a vocational school or a vocational training program, usually lasting three to four years.
Depending on state requirements, construction equipment operators may need a commercial driver's license or a special license to operate a crane, a backhoe, a bulldozer, or a loader.
Average Annual Salary: $ 48,290
3. Construction Manager
As the name implies, construction managers oversee construction projects from start to finish, prepare cost estimates, create work schedules, define contracts, hire subcontractors, submit progress reports, and ensure compliance with building codes.
The competencies and skills needed to succeed in this job include problem-solving, leadership, analysis, and communication.
This is the highest-paid job on our list and requires more education than any other construction project.
To get the job, you will probably need a bachelor's degree in construction, engineering, or related fields, as well as previous construction experience. Depending on the needs of the state, you may need a license, depending on the needs of the state.
Average Annual Salary: $ 98,890
You may like: What To Wear To An Interview For Women
4. Elevator Installer
These staff members install, repair, and maintain elevators, escalators, and walkways. Elevators installers should focus on detail, mechanically and physically, and not be afraid of heights.
This job usually requires you to participate in a four-year study program and to be licensed by the district in which you work. However, you can start your training with a high school diploma or equivalent, making this a high-paying construction job that does not require a college degree.
Average Annual Salary: $ 97,860
5. Electrician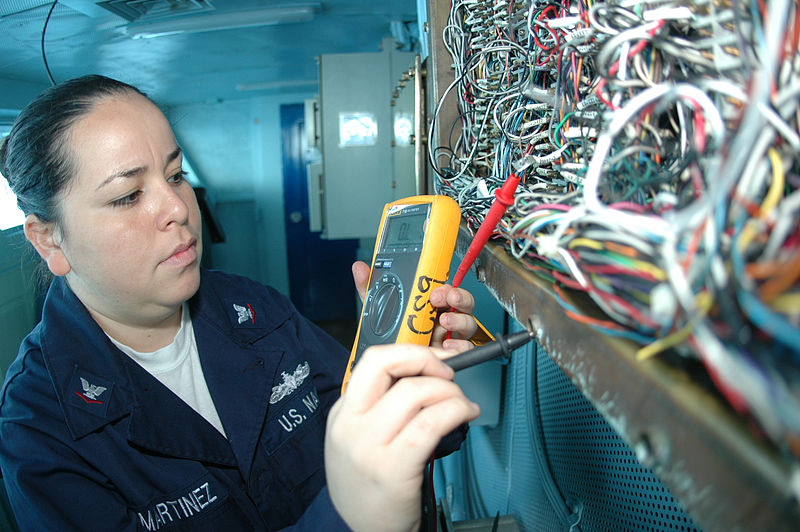 Electricians install, repair, and maintain cables in homes, office buildings, and wherever there is an electrical system.
You need top-notch problem-solving, critical thinking, and customer support skills to succeed in this job. Having a good color vision in order to distinguish between strings of different colors is very important.
To get this job, you will be required to participate in a four or five-year apprenticeship program. You will need to get a license, which may require you to pass an exam, and you may need to participate in further training.
Average Annual Salary: $ 60,040
6. Plumber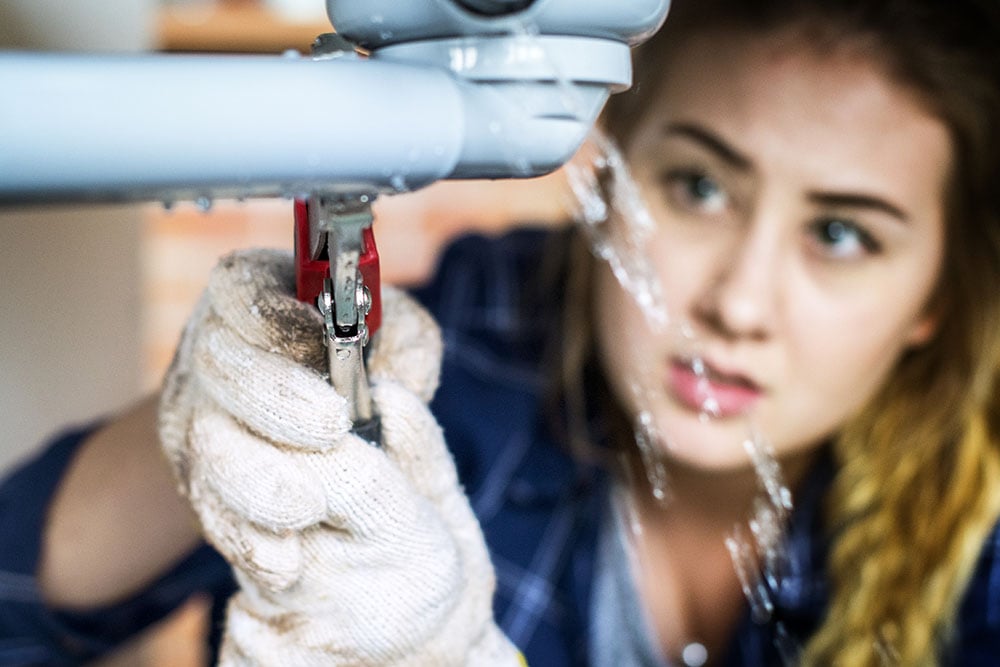 Water pipes installation and repairing of water and gas pipes in homes and other buildings are done by plumbers.
Succeeding in this job often requires you to possess excellent problem-solving skills, equipment mastery, communication, and physical strength.
Expect to work extra hours because repair work is often an emergency; plumbers usually work evenings and weekends.
To become a plumber, you will probably need to complete training that takes four or five years. You may also need a license, which includes a special license if you are planning to operate a gas line.
Average Annual Salary: $ 59,880
Read also: Workplace Harassment: How to Recognize and Report it
7. Solar Photovoltaic Installer
These workers install and maintain solar panels in homes and businesses. PV installers design a system configuration and install support structures and testing systems.
They may also connect the panels to the power grid, although some regions require electricians to do the job instead.
To become a PV installer, you will need a high school diploma or its equivalent to reach the internship year. Some states also require a license.
Average Annual Salary: $ 47,670
Conclusion
Finding the best construction jobs for women is easier than you think. You just need to possess the criteria and qualifications. Construction is indeed a very tedious job; no wonder it is claimed to be a "man's job." That shouldn't discourage you. You can do it too.
We do hope this article has been helpful.