There are so many reasons why you need to take a workation, spicing up your job is a vital factor in your work life.
Take out time and look around your workplace, don't you want to work in a different environment?
Don't you find it boring to come to the office every day?
Every day you repeat the same routine, this can make you frustrated.
It's high time you escape the dullness of your office and take that vacation you have always dreamed of.
You can talk to your management, to grant you some time off from the office.
Stating the reasons why you need a change in environment and how you would restructure your working hours while you're away.
In this piece, I have outlined the reasons why you need to take a workation.
Read Also 5 Ways To Develop Skills On The Job
How To Take A Workation.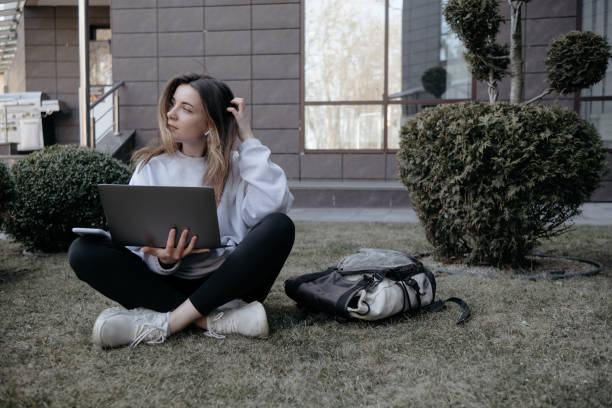 I know that taking a workstation is what every employee yarns for, you may simply want to hop on the next available flight to the airport.
You must know that it's important that you take proper permission from your supervisor or manager at the office.
Just like taking a normal vacation, you must plan your trip beforehand to ensure that everything you need for your journey is available and ready.
Moreover, workcations are classified as work trips, so you need to carry whatever you would need to work on your trip.
Ensure that your employer and your teammates at work are aware of your trip so that you would continue to get information about work during your trip.
Furthermore, to properly enjoy your trip, ensure that you strike a balance with your boss on the number of hours or days in a week you would work.
This is because the purpose of taking a vacation is to reduce the pressure of work that you might be feeling at that time.
Now that you are fully aware of what a workation is and what you need to do, to properly embark on your journey without stress.
Its time, you know the reasons why you should embark on a workation and the impact it would make on your work life
Below are six reasons why you need to take a workation.
Read Also How To Foster Employee Motivation
Why You Need To Take A Workation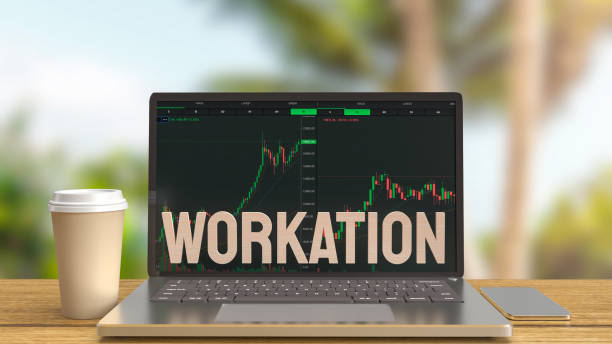 1. Can Improve Productiveness
Workations can positively improve your mental strength and in turn, increase your contribution to your company
By traveling or stepping out of your normal environment, you would discover new places and climates along the road.
If you are taking a workation during winter, then be glad that this weather would improve your productivity towards work.
2. Improves Creativity.
Visiting a different environment, city, or town and experiencing a different climate condition can increase your creativity towards work.
Every employer or business owner should encourage creativity in his workplace.
The importance of an employee visiting a new location is second to none.
Certainly, it would assist you in getting a fresh view of the world as well as your duty at the office.
Furthermore, Discover New Locations is essential for the growth of your company.
Just in case your workers have been dull or sluggish at work lately, a workation is the best choice for them.
Exploring new environments isn't only for technological companies in 2022, it's an excellent idea for a modish work-from-home job.
Read Also Qualities Of A Successful Project Manager
3. Extra Versatile Schedule.
Workcations can assist you in creating the best work schedule.
You would be able to work according to the time and pattern that best suits you
Give your staff the chance to claim and have control over their work-life.
As an employee, you would have the time to work according to your strength at your own pace for a while without the supervision of your bosses.
Just remember that it is important for you to always check your emails and messages so that you would be updated on the happenings at the office.
4. Assist Native Restaurants.
During your workation, you would be able to try out new delicacies
You can spend your morning hours in a good neighborhood restaurant exploring their meals.
Get dinner from any of the local stores near you, you can reach for the sky in respect to how you spend your workation.
5. More Rest Time.
Taking a workation had proved that you as a worker would have enough time to rest.
If you have a business, you must encourage workstations for your employees.
Because it has proven that it would improve your employees' motivation towards work and further increase the productivity of your staff when they return from their vacation
Managers should lead the way in promoting workations, giving your staff some time off is very important.
6. Higher Work-Life Steadiness
Whenever you return from a vacation, your productivity and contribution to your company would be higher.
You must send a message to your boss and teammates telling them how your trip has affected your work life. Let them know the effect of workation in the life of an employee.
Read Also What Does A Chief Diversity Officer Do?
Conclusion.
Now that you are aware of the reasons you need to take a workation, why not start your application for one?
Talk to your employer, and let him know that you need some time off the four walls of your office.
Give yourself a nice treat because you deserve to have perfect work-life stability.