there are a plethora of mobile applications available nowadays. And for every app that is helpful, entertaining, or intuitive, there is one that is none of the above.
Taking the time to evaluate which applications are the most download-worthy is a good decision, whether you want an app for tracking your fitness or ordering lunch.
Job search applications are one sort of mobile app that you should look into. You don't want to waste time downloading applications that won't help you locate and apply for the employment possibilities that interest you the most.
Here are Top 15 Apps To Help You With Your Career and save time in your job hunt:
Apps To Help You With Your Career
You may use the LinkedIn app to look for paid, part-time, remote, and other sorts of employment in a variety of fields and sectors. You may look into potential employers to see if they're hiring and sign up for job notifications for positions that interest you. You may apply for jobs using your LinkedIn profile or by emailing your resume if you find one you like.
2. ZipRecruiter
This job search software automates your job search over hundreds of job boards. You may use keywords and search by job title or area. ZipRecruiter offers you relevant job matches every day based on your unique search parameters.
The ZipRecruiter Job Search app, like many others, allows you to apply for jobs directly from the app. You may also store jobs and searches to come back to later. ZipRecruiter notifies you when an employer looks at your resume.
 >> More: What You Need To Know Before Applying For A Job 
3. LinkUp
Users may expect "verified, up-to-date job listings straight from employer websites" via LinkUp. It constantly refreshes its index of over 2 million jobs from 50,000 corporate websites, weeding out duplicates, hoaxes, frauds, and other problems that might make job hunting more difficult.
You can store and examine previous searches or favorites in the LinkUp app, get notifications about relevant new opportunities, and apply for jobs straight from your mobile device. You can also send job postings from LinkUp to yourself or others via email.
4. Monster
Candidates may swipe right to apply for a job and swipe left to pass on the Monster Job Search app, which is similar to a dating app. You'll also be notified if an employer to whom you've sent your resume wishes to interview you.
Another feature is an "in-app career concierge" who may assist job searchers with their job search as well as answer concerns about how to use the app.
On Monster's site, you may utilize the Monster Job Search app to browse through more than a million opportunities in 50 states. Employers, recruiters, and other hiring professionals are increasingly creating films for some job descriptions.
5. Good&Co.
With Good&Co, personality plays a role. Culture Fit Jobs is a science-based app as well. The tool's "culture fit AI" technology matches you to jobs and employers that are a good fit for your personality. It creates a personalized, sophisticated job-finding tool based on information from your profile and your replies to entertaining, psychology-based personality assessments.
You may browse for jobs and apply for them straight from the Good&Co website once you've gained a better understanding of your hidden skills and work style. App for Culturally Appropriate Employment.
6. Planted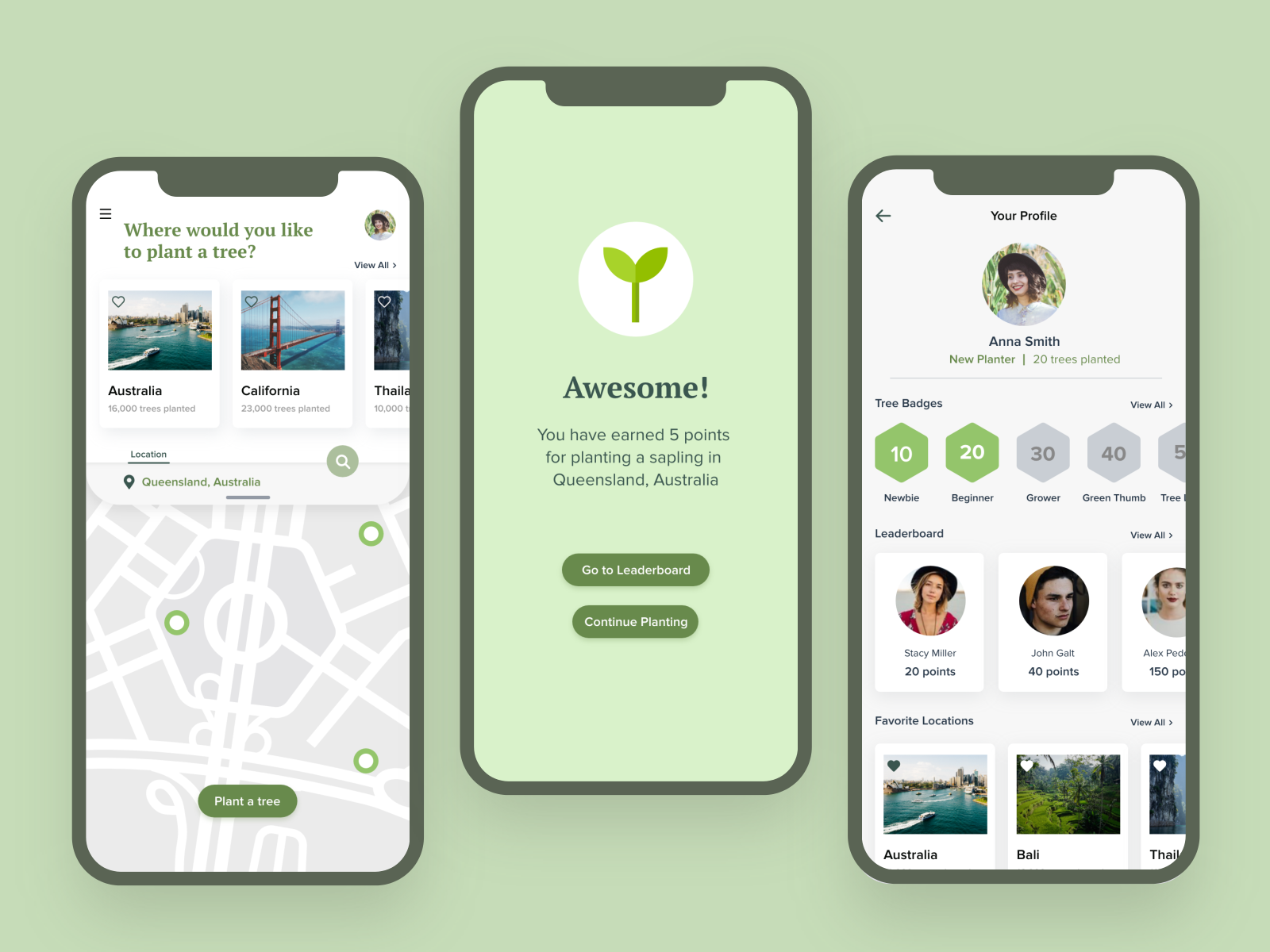 In addition to the user profile they build, job searchers utilizing the Planted app to locate opportunities with fast-growing firms receive customized postings based on what they do while on the site. As you apply for jobs on Planted, the platform learns from your actions and utilizes that information to provide even more precise job suggestions.
Planted is set to be your "in" to the startup world. It also provides guidance on how to present yourself in the best possible light during the employment process.
7. Hirewire
Hirewire's objective is to assist you in "get employed in 24 hours" by simplifying the job application process. Job seekers and employers may arrange in-person interviews on the go using Hirewire's location-based app.
In the app, you can create an interactive profile and then use Hirewire to search for jobs in your area and apply with a single swipe. According to the company's website, Hirewire is used by over 5,000 service industry companies.
8. Robert Half
The Robert Half app is meant to help you discover a job you'll love while also allowing you to organize your whole job hunt in one location. From the free app, you can browse for remote or on-site employment and apply for full-time, temporary, project, and temp-to-hire roles. Also, depending on your experience and other interests, you'll get tailored job recommendations.
You may do the following using Robert Half's simple job search app:
Get access to job postings that aren't available anyplace else.
Create a profile from your resume in a matter of minutes.
With a single tap, you may apply for jobs right away.
Save jobs that interest you for later comparison and application.
Keep track of the progress of your application.
Another benefit of utilizing Robert Half's free app in your job hunt is this: You'll have the help of a reputable recruiting agency. Our recruiters can assist job seekers like you in finding a position that matches your skill set and career goals. We advocate for you so that hiring managers can see your full potential, providing you with a competitive advantage in the employment market.
9. CareerBuilder
The CareerBuilder Job Search app uses augmented reality (AR) to show you opportunities that are available in your nearby area. You may also use the app's map view to find job openings in your area. You may also use criteria like job title, income, and distance to further narrow down your search and see just the possibilities that are most relevant to you.
There are services on CareerBuilder that might assist you in preparing for your future job. For example, you may discover which abilities are required for a higher-paying job you want and which job titles you should target if you want to improve your career.
You may also take a photo of your paper resume with your smartphone and use it to apply for jobs or convert it to an editable digital text version. Alternatively, the app's resume builder function allows you to construct a resume from start.
 >> More: How To Deal With A Difficult Boss.
10. Glassdoor
Glassdoor's mobile app gives you access to millions of job postings as well as company evaluations from current and past workers, much like the website. The reviews are intended to give information about the company's perks, corporate culture, and other aspects. You may also find out what types of interview questions a company generally asks.
Glassdoor allows you to save or apply for jobs straight from your smartphone, and you'll get quick push alerts when new job postings that fit your criteria are posted. You may email a job post, check the company profile, follow the firm, and more by swiping on it. The program also offers a "Know Your Worth" function to help you track your professional market worth over time.
11. Indeed
You can search Indeed's database of millions of job openings from thousands of corporate websites and job boards with the Indeed Job Search app. In more than 60 countries and 28 languages, you may look for full-time and freelance jobs, as well as anything in between. You may also use GPS to locate employment in nearby cities.
Indeed's job search app will also notify you of any new positions that have been posted since your last search. You may schedule reminders to apply for jobs, and then use the app to email your résumé and a personalized message to the company when you're ready.
12. Google Keep
If you like to brainstorm in the vehicle, make to-do lists on the move, and listen to old-school music, this is the book for you. This app is for you, Post-It note. You can use Google Keep to take, edit, share, and collaborate on notes from any device, anywhere. Keep allows you to save notes, lists, pictures, and audio. That includes the empty recordings you call "Note to self" and "Stuff to Remind the Team." Set reminders in your Google calendar and organize your notes with labels and colors (hello, Type A's) (wink wink, procrastinators).
Among the highlights are:
Quickly filter and search for notes based on color and other criteria such as lists labeled "To-dos," audio notes with reminders, or just see shared notes. Find what you're searching for even faster, and let Keep taking care of the remembering.
Upload your to-do list to Keep track of how things are ticked off in real time.
Keep your work on your phone, tablet, and computer at all times. Everything you upload to Keep, from meeting notes to photos of new goods, syncs across all of your devices, ensuring that you always have access to your essential information.
13. Asana
It's never been more vital to manage and interact successfully than it is now, with the rise of remote teams and contract employees. Asana is a project management tool that helps you keep everyone on track. Asana makes it simple for teams to keep track of their work and produce results. Asana enables teams to move work from start to end, from tasks and projects through discussions and notifications. It's easy to get started with, yet it's strong enough to operate your entire company. It's also completely free.
Create tasks, to-dos, reminders, and requests from any location inside the app (or from your home screen, with the widget). As lists or boards, create projects to manage your tasks.
Create tasks with due dates, assignees, followers, information, and files.
Asana works with a variety of other programs, including Google Drive, Dropbox, Box, Slack, Evernote, Github, WordPress, Jira, Mailchimp, Zendesk, Xendo, and more.
  >> More:  How To Improve Your Job Prospects
14. Ummo
Public speaking is difficult, but Ummo helps. Use Ummo to keep track of your "Umms" and "Uhhs," pace, word power, clarity, and more, whether you're preparing for a presentation or just want to improve your everyday communication. After all, it's not only about finishing projects on time and being dependable to advance in your profession. Real professional advancement comes down to the soft talents you develop in and out of the workplace. Every sector and at every level requires strong public speaking abilities. Ummo is a pocket-sized public speaking coach.
You can tell Ummo exactly what filler words and phrases you want to track, and you can turn on/off features like curse-word recognition at any time.
To start and stop recording, simply press the record button twice. As you speak, Ummo will listen to you and evaluate what you're saying.
Ummo will provide a report card for your speech that includes all of the specific metrics that matter to you.
15. Meetup
When you're looking for a new job, you know how important networking is. However, in an age when we're all so linked digitally, it may be difficult to locate locations where you can genuinely shake hands with real people.
Meetup comes in handy here. It makes it simple to locate events in your region where you can get out and meet new people. Whether you choose to look for events based on your own interests (music or technology, for example) or activities in your region that come under the "career and business" category, you'll be able to discover some outings where you can extend your all-important network of contacts.
Conclusion
So, here are the Top 15 Apps To Help You With Your Career and also for deciding on a career path that is appropriate for you. Wishing you the best of luck in your job search!!