Do you need to change, correct or upgrade your military discharge?
if you want to know how to upgrade your military discharge, you have to take the proper measures to enable your application go through, in order be eligible for VA (Veteran Affairs) benefits you earned during your period of service.
While some veterans request to upgrade their military discharge status because their current status prevents them from receiving VA benefits, others make requests because they feel their current status does not reflect accurately, the level of service and sacrifice they made to their country during service.
As time continues to pass by, society evolves; many actions that were once a guarantee of an other-than-honorable discharge are now often not applicable reasons or involuntary termination of military service.
And so, veterans with an other-than-honorable discharge appealing for a military upgrade are often successful in having it upgraded. The new board of appeals for discharges is designed to ensure that all previous decisions on appeals were made according to the law and DOD (Department of Defense) policy.
Each branch of the military has a Discharge Review Board, DRB, vested with the authority to change, correct, or modify discharges.
The veteran or his surviving next of kin or legal representative may apply for a discharge review by writing to the military department concerned using the DOD Form 149.
However, before applying for a military upgrade you should know the conditions that qualify for one.
Read Also What Are The 6 Core Values That Attract Applicants
Conditions That Qualify For A Military Discharge Upgrade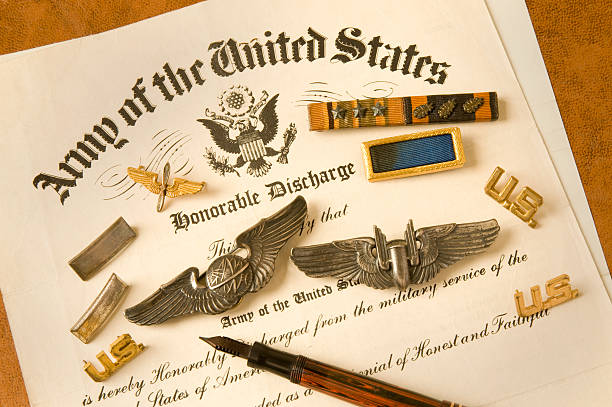 Irrespective of the branch of the military, you will be considered for a discharge upgrade if you can show that your discharge is related to any of the following;
Mental health conditions, including PTSD ( Post Traumatic Stress Disorder)
Traumatic brain injury (TBI)
Sexual assault or harassment during military service also known as Military Sexual Trauma (MST)
Sexual orientation including under the Don't Ask, Don't Tell policy.
To qualify for a discharge upgrade, you must show that the original discharge status is either improper or inequitable; meaning that the original ruling was either factually incorrect, inconsistent with existing law, or inconsistent with the traditions and policies of the service branch.
Read Also Military Housing: Should You Live On Base Or Off?
How To Apply To A Military Discharge Review Board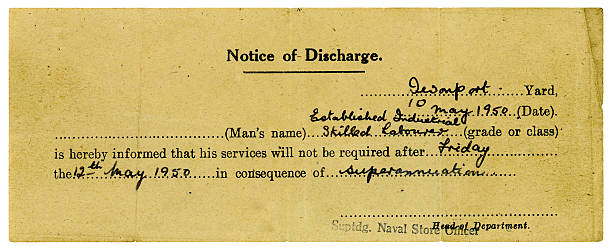 There are two types of review boards that can study a veterans discharge circumstances and issue a ruling; Discharge Review Board or the board of Correction for Military Records.
You can request a review by a Discharge Review Board by submitting an application that is available online to your particular branch of service. Alternatively, you can get the application form from a local Department of Defense installation or the regional office of the Department of Veterans Affairs(VA).
You can either apply online or via mail to the address below for your branch of the service. Make sure you are very thorough in your application when stating the reasons why you are entitled to an upgrade.
Whatever reason you neglect will not e considered by the board, even if you or your attorney raises them later on.
You can contact your branch of service review boards through any of the specified addresses
Read Also The 24-hour military system simplified
Army
Army Review Boards Agency (ARBA)
251 18th Street South
Suite 385
Arlington, VA 22202-3531
http://arba.army.pentagon.mil
Navy
Secretary of the Navy
Council of Review Boards
ATTN: Naval Discharge Review Board
720 Kennon Ave S.E., Suite 309
Washington Navy Yard, DC 20374-5023
Air Force
Air Force Board of Correction of Military Records – Air Force Review Boards Agency
SAF/MRBR
550-C Street West, Suite 40
Randolph AFB, TX 78150-4742
Coast Guard
Board for Correction of Military Records of the Coast Guard
Commandant (CG-122)
Attn: Office of Military Personnel
US Coast Guard
2100 2nd Street S.W., Stop 7801
Washington, DC 20593-7801
Navy and Marine Corps
The Board for Correction of Naval Records
What If Your Appeal Is Denied?
If your appeal to your service's board of review and correction is denied, you can appeal that decision to a new board of appeals, the DARB, Discharge Appeal Review Board.
The DARB will review the previous denial of your discharge review and make a final decision on your case. 
Read Also  Military Medical Enlistment Standards for Dental Issues
What to Submit With Your Application
Make requests for your military and medical records so you can submit any needed records with your application.
Visit the National Personnel Records Center website for more information about obtaining your records.
Also, you'd be required to submit any medical and military records that relate to the issues that relate to your upgrade request.
For example, if you are arguing that post-traumatic stress disorder caused the bad conduct that led to your bad discharge status, it will be important to get a medical opinion from a doctor supporting your claim. Medical records showing you are clean and sober can also help.
Additionally, submitting the following may also influence the Discharge Review Board in your favor:
Your statement
Statements from others you served with ;as high ranking as possible
Character references from an employer, clergy, or others
Educational records
Post-service employment history
Credit reports showing good credit
Information about your good conduct after service which includes a clean criminal record.
In Summary
Whether you want to correct, change or upgrade your military discharge, following the measures we've provided will help you.
You can also visit your branch's official website for more detailed information.
Kindly share this post and leave your comment in the section below.