The Air Force security forces – Phoenix Raven program was implemented in 1997.
The Phoenix Ravens, AKA Murder Crews are an elite group consisting of teams of specially trained security forces personnel dedicated to providing security for AMC aircraft that transit high terrorist and criminal threat areas. 
History Of Phoenix Raven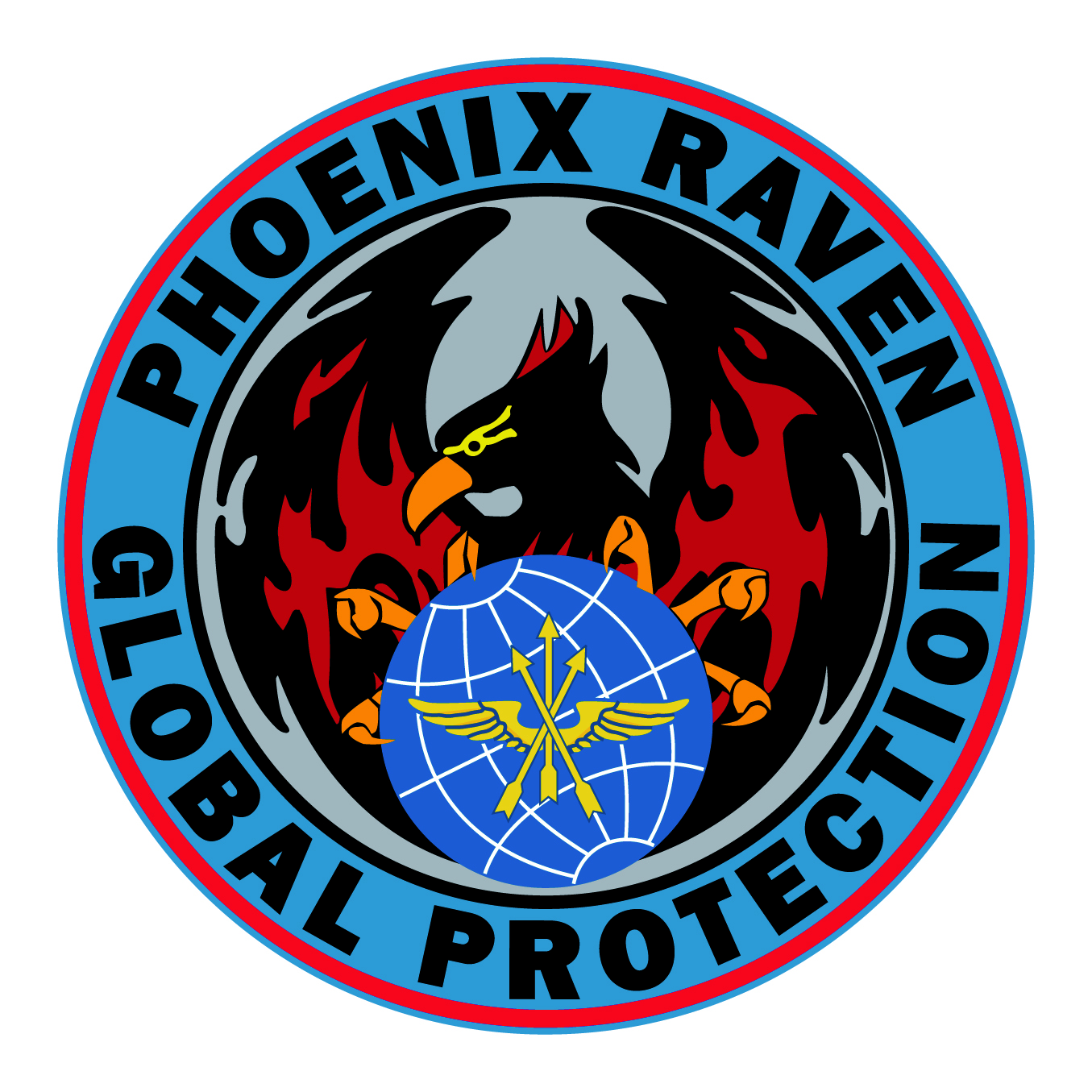 The former AMC Commander Gen. Walter Kross implemented the Phoenix Raven program in February 1997 in the aftermath of the Khobar Towers bombing in 1996 and as a result of other serious events around the world.
Ever since Ravens from within the command and Raven-trained security forces from outside the command have accompanied over 1,900 AMC missions to international hot spots around the world and served in Iraq and Afghanistan.
Mission
The mission of the Phoenix Raven program is to ensure an acceptable level of close-in security for aircraft transiting airfields where security is unknown or additional security is needed to counter local threats.
Concept of Operations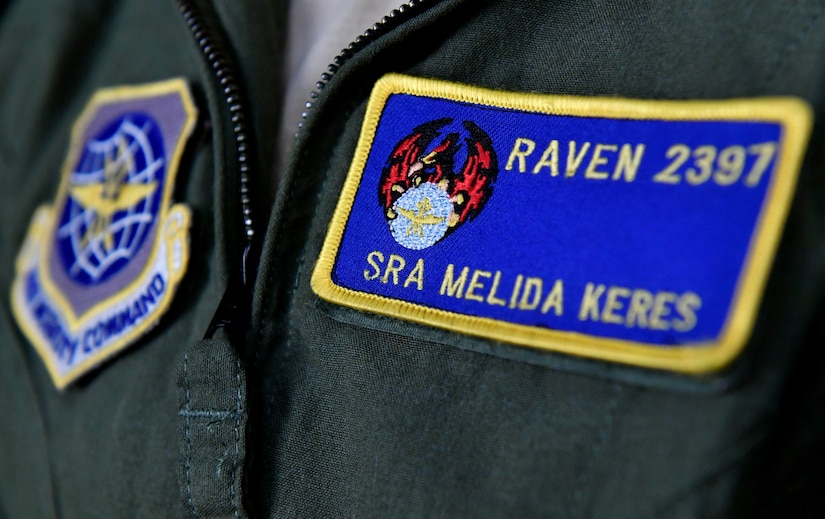 Specially trained and equipped security forces personnel in teams of two to four, deploy as aircrew members on AMC missions as designated by the AMC Threat Working Group.
The Phoenix Raven teams help detect, deter and counter threats to AMC aircraft by carrying out close-in aircraft security, advising aircrews on force protection measures, conducting airfield assessments, and assisting aircrews in the performance of their duties when they are not performing their primary security duties.
Raven teams work on all types of AMC airlift missions including theater support missions, contingencies, exercises, and deployments.
In addition to those missions specifically identified by the AMC/TWG, wing commanders may also direct Phoenix Raven teams to accompany home station airlift and tanker missions.
Ultimately, a Phoenix Raven team on an airlift mission are aircrew members and report to the aircraft commander.
Other Air Force major commands, including Air Combat Command, Air Force Special Operations Command, Air Education and Training Command, Pacific Air Forces, and U.S. Air Forces in Europe have sent a select number of security force members to AMCs Phoenix Raven training course.
Read Also How To Upgrade Your Military Discharge
Phoenix Raven Training
The Phoenix Raven training course is conducted by the 421st Ground Combat Squadron, Air Mobility Warfare Center( now called the United States Air Force Expeditionary Center), Joint Base McGuire -Dix-Lakehurst, New Jersey.
The intensive two-week, 14 hours a day course covers subjects such as cross-cultural awareness, embassy operations, legal considerations, airfield survey techniques, aircraft searches, explosive ordnance awareness, and unarmed self-defense techniques.
During the training, students are exposed to more than 70 use-of-force scenarios where stress is simulated using role players. The training also includes instruction and realistic practical exercises in force protection/anti-terrorism, weapon system security, verbal judo, combatives, tactical baton employment, and advanced firearms proficiency.
Candidates are also instructed on anti-hijacking duty in cooperation with the Federal air marshal program.
The training course is designed to provide and equip security forces members with the skills required for their unique mission and it is constantly updated to provide the best training possible using the latest technologies and methods from lessons learned and from other agencies.
The first set of Phoenix Ravens graduated in February 1997 and since then, over 1,200 Air Force security forces have graduated from the Phoenix Ravens course. Graduates also include members of the Army, Coast Guard, Navy, and Federal Air Marshal Service.
Upon graduation, Air Force Phoenix Ravens are issued a lifetime numeric identifier for their accomplishment; the identifier eases manpower and operational tracking requirements within AMC.
Read Also Military Housing: Should You Live On Base Or Off?
Organization
The headquarters AMC Director of Security Forces is the focal or central point for all Phoenix Raven operations supporting AMC airlift operations. On behalf of the AMC/SF Director, a Phoenix Raven Program Manager serves within the staff as an interface between the headquarters and the units.
In addition to the Phoenix Raven Program Manager, the AMC/SF Contingency Branch coordinates with other major commands and Air Reserve Component Security Forces to ensure that Raven-trained personnel is available at overseas en route locations to support AMC missions unexpectedly diverted.
AMC has more than 200, active-duty Raven-trained security forces members assigned at major AMC bases nationwide. Besides active duty, the Air Force Reserve and Air National Guard also maintain Raven-trained personnel to support their significant contribution to the airlift missions throughout the world.
At Little Rock AFB and Dyess AFB  and limited bases within the European and Pacific Theatres, a small portion of the trained force is maintained.
Read Also The 24-hour military system simplified
Recognition
The Phoenix Raven program was recognized by the USS Cole Commission panel as the best antiterrorism program and recommended that other Department of Defense Agencies benchmark its success.
Phoenix Raven presentations have been given to the Air Force Vice Chief of Staff, Chief of Naval Operations, U.S. Coast Guard, Commander of the Pacific Fleet submarine force, and the Defense Attache office in the Pentagon.
the program has been recognized for its innovative approach to force protection. In 1999, the Phonix Raven program earned honors as DOD's most outstanding antiterrorism innovation or action in the command category. Also, the program received the Federal Executive Board (St. Louis Chapter) Year 2000 Team Performance Award.
Ever since the Phoenix Raven program has been an integral part of the Threat Working Group process, AMC Staff Members have been honored for their contribution to the Air Force and AMC intelligence community in planning and executing Phoenix Raven missions.
In addition to program management awards, three members assigned to the AMC Security Forces operations division have been awarded the Air Forces Outstanding Intelligence Contributor award.
Conclusion
To wrap it up, the Air Force Security forces, Phoenix Ravens are a specialized group of U.S. Air Force Security Forces personnel charged with ensuring the security of high value assets and aircraft in hostile and high-risk locations.
I hope this article has been helpful. Do well to share and drop any questions you may have in the section below.