Pharmacology may be the field for you if you are interested in drugs, drug therapy, and other aspects of pharmaceuticals.
Before we go into how to become a pharmacologist, let's go over some basic information on what a pharmacologist does.
Pharmacologist – Job Description
Pharmacologists study and analyze pharmaceuticals and chemical substances to discover new treatments, avoid drug interactions, and so on.
These experts investigate how medications are broken down, absorbed, and distributed throughout the body.
They also consider the possible adverse effects of particular medications.
Pharmacologists research to create novel chemical compounds and chemicals that can be used as drugs.
Some pharmacologists study the negative effects of chemicals, while others study the impact of chemicals on specific body systems, such as the respiratory or cardiovascular systems.
Pharmacologists operate in both applied and clinical settings. The responsibilities of the job are:
Research is planned and directed. Involves intensive study on many topics.
Creating uniform pharmacological doses and treatment plans
Getting ready for and writing research grants
Observing safety precautions
 Also read: What Does A Chemist Do? (Duties And Skills)
Workplace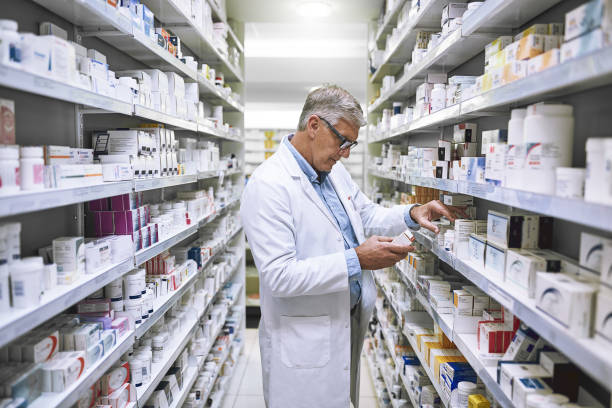 On the industry/commercial side of the discipline, pharmacologists can work for pharmaceutical producers.
They can also lecture or conduct research at a university.
Pharmacologists can also work in laboratories, including research labs or crime labs.
Some pharmacologists specialize in dental pharmaceuticals and other substances, while others focus on veterinary meds.
Requirements 
To practice as a pharmacologist, you must have certain educational qualifications.
To succeed, they need also to receive training, obtain certifications, and acquire a particular skill set.
This brings us to educational requirements.
Educational Requirements
The majority of pharmacologists obtain a Pharm.D. (Doctor of Pharmacy) from a pharmacy school (four years of undergraduate and pre-professional college coursework, plus four years of professional study).
It's the same training that traditional pharmacists receive.) A Ph.D. in pharmacology is another option for pharmacologists.
Pharm.D. and Ph.D. degrees are held by many professionals in the field.
Students pursue coursework in a classroom or laboratory setting while obtaining a doctorate or a medical degree.
They usually complete clinical practice or practical research in their last years of study.
Pharmacologists must first complete an undergraduate program before obtaining a Ph.D. degree.
Students interested in pursuing a career in the subject should take chemistry, biology, and microbiology coursework.
Practicing/Training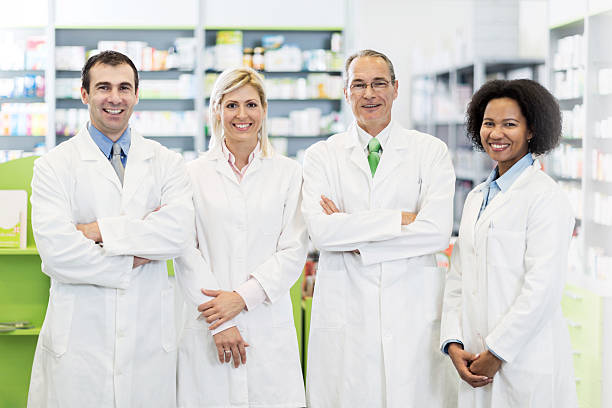 The majority of pharmacologists' training takes place within their educational programs.
Doctors do a residency followed by a fellowship after graduating from medical school.
A doctor can get years of practical experience in the medical sector by completing a residency.
A residency is not required for pharmacologists with a Ph.D. or Pharm.D.
A fellowship is required for those who want to practice clinical pharmacology or specialize in a certain sector.
Fellowships in clinical and specialty pharmacology last two to three years.
Pharmacologists gain increased knowledge on dealing with individuals and evaluating the outcomes of drugs and therapies throughout this time.
Different disciplines of medicine, such as pediatrics or oncology, may be taught to specialized pharmacologists.
Whenever a pharmacologist first starts working for a company, they learn about the various goods available and how they can help the process. 
They may receive training on any of their employer's machines, tools, or computer applications.
Also read: How To Become A Pediatric Nurse
Credentials/Certifications
To practice, a pharmacologist must have a license issued by the state's board. 
The criteria for pharmacologists vary by state, but all must pass a two-part exam before applying.
The first portion of the exam assesses the applicant's ability to apply their pharmacology knowledge, while the second half examines industry legislation and regulations.
A pharmacologist must renew their license to the requirements of the state board.
Pharmacologists can receive certificates from the Board of Pharmacy Specialties in addition to licensure.
The BPS offers credentials in emergency medicine, cardiology, infectious diseases, and nuclear pharmacy, among other disciplines.
Any of these credentials must be renewed every seven years by submitting documentation of continuing education and passing an exam.
Completing online courses, attending seminars, and participating in other BPS-approved programs are all examples of continuing education.
This brings us to the skills needed.
Skills
This should either be acquired or inbuilt because this set of skills determines how you excel in the field. They include:
Mathematical and scientific skills
Time management
A pharmacologist's tests can take days to complete. They may conduct numerous tests at once for research purposes.
The ability to manage their time and keep organized can assist them to ensure that each process yields the desired results.
Communication
Other pharmacological and medical specialists may collaborate with pharmacologists.
They must be able to communicate well to work effectively together.
They may also be required to communicate findings and outcomes to individuals outside of their business, thus they should be able to speak in non-technical terms.
Mathematical And Scientific Skills
To examine material relevant to biochemistry and other scientific domains, a pharmacologist must have a good background in math and science. 
They work with a lot of data that requires them to parse statistics to find the proper information.
Research
The majority of a pharmacologist's day is spent conducting research.
They should be able to collect, analyze, and comprehend medical information.
They can use their research abilities to help them select all of the information they need to receive the most comprehensive findings.
You might like: Top Best Project Management Courses
Work Environment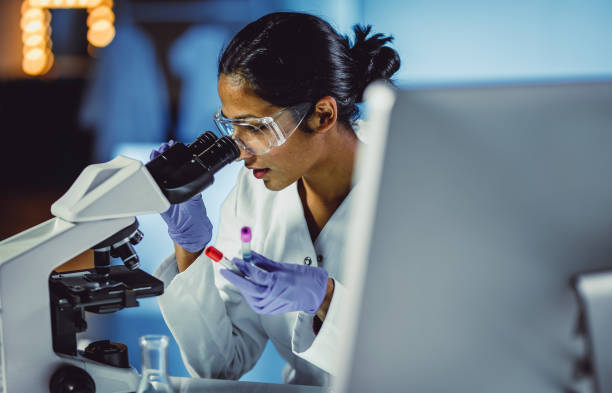 Pharmacologists are usually full-time workers who work regular business hours.
When faced with deadlines or assessing test findings, they may be required to work nights and weekends on occasion.
Their career path is usually heavily influenced by where they work, which could range from a giant pharmaceutical firm to a tiny private research lab to a university classroom where they teach rather than perform clinical work.
How To Become A Pharmacologist
To become a pharmacologist, follow these steps:
Earn a bachelor's degree.
Complete a doctoral degree.
Earn A Bachelor's Degree
To prepare for a doctoral degree, consider majoring in a discipline like a biology or chemistry. 
Partially completed undergraduate coursework may be accepted by some pharmacy programs, so check with your preferred program to see if you can enroll early.
Complete A Doctoral Degree
An M.D., Ph.D., or Pharm.D. is required. to pursue a career as a pharmacologist It's a good idea to do a lot of study on each sort of program to see which one is ideal for you.
Determine if you want to work in applied or clinical pharmacology before applying.
Earn A License
A license from your state's board is required to practice legally. Each state board has its own set of rules, but they all need you to pass a two-part exam.
You'll need to renew your license according to the requirements of your state board.
Pursue A Fellowship
A fellowship is required if you want to practice pharmacology.
Fellowships usually last two to three years and are designed to prepare you for a career in that field.
Earn Certifications
Obtaining specialist certifications can demonstrate your commitment to the field.
Because many employers look for pharmacology qualifications, you'll have more employment options and make more money.
Most certifications necessitate recertification regularly.
Salary
Pharmacologists are usually full-time employees, while some work part-time or temporarily.
A pharmacologist's income is influenced by their experience as well as the size, kind, and location of the organization where they work.
Working in pharmacology, whether applied or clinical, may also affect pay.
In the United States, the average annual wage is $141,272.
Salary ranges from $71,000 to $214,000 per year in some cases.
Regardless of where you wind up working as a pharmacologist, you will likely make a very good living doing something you truly enjoy.
Conclusion
The road to becoming a pharmacologist is not a walk in the park but with determination and hardwork you're sure to be successful in the field.
Good luck on your journey to your desired profession.