Behance is a creative community where users can share and network with others in the art and technology industries.
It's used by many companies, including Facebook, Google, and Apple, for creating digital artwork, hosting events, and finding new talent.
Behance, the social media platform for creative professionals, has a lot to offer users. Probably the most popular feature is the ability to share work with friends and colleagues. But what's actually inside Behance?
Behance is an online community for creative professionals.
It offers users a place to share their work, connect with other professionals, and find themes and projects to get involved in. In case you're not familiar with it, Behance is worth checking out.
However, some people have had complaints about Behance and are looking for other websites just like Behance to share their work.
This article will help you with that as I'll be giving you 13 alternative websites to Behance. 
Websites Like Behance
1. Dribble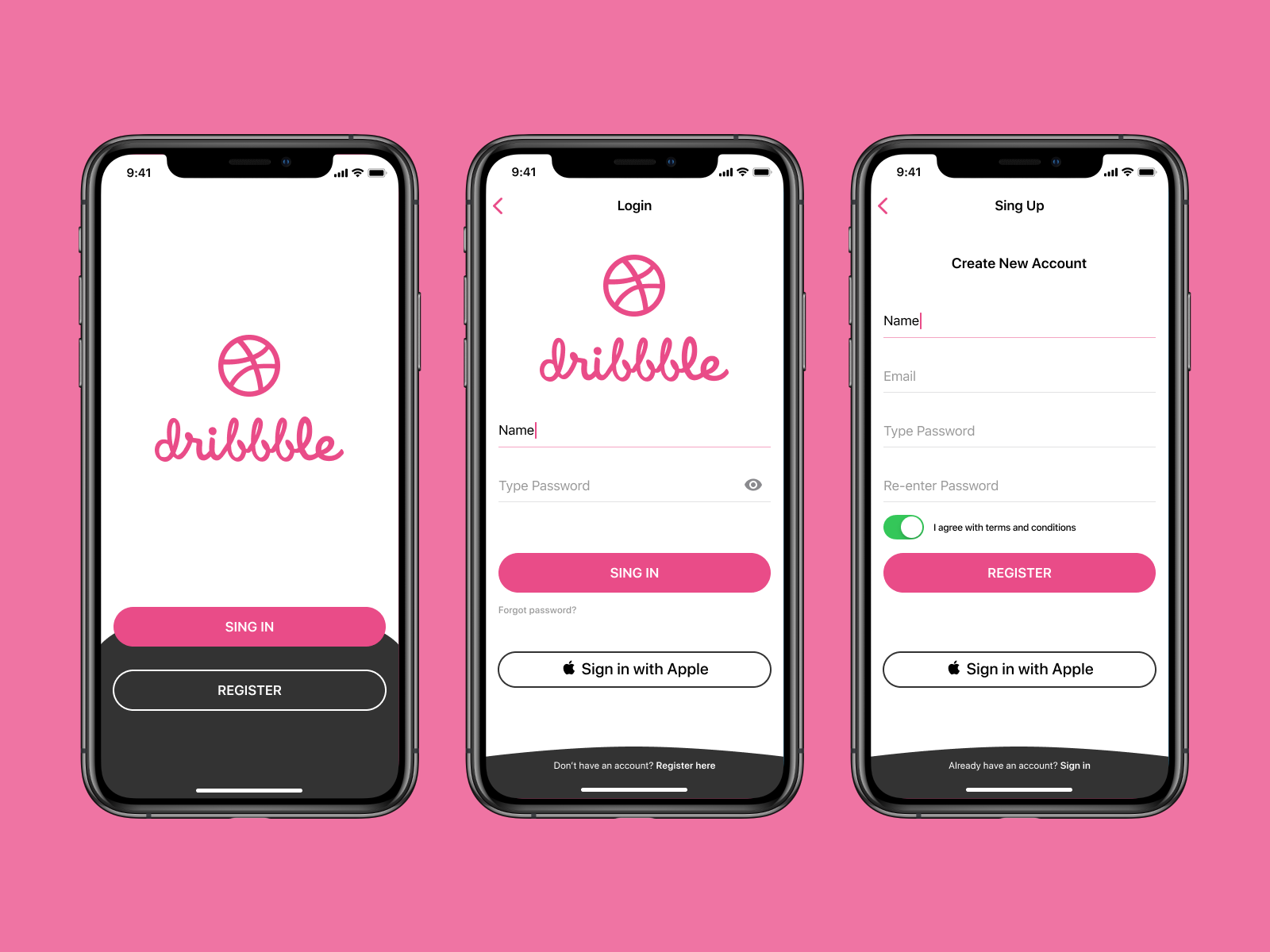 Dribble is one of the top platforms for the growth, sharing, and hiring of creative talent.
Due to its feature that enables users to showcase their ongoing projects, Dribble has a distinctive personality.
Therefore, you can include your projects in your portfolio even when it isn't finished.
Dribble was utilized by recruiters from brands and businesses like Google, Apple, Airbnb, and Lyft to locate brilliant designers for new jobs and professions.
However, there are no customization options with Dribble, everything is pre-made, and there is just room for one image with a title and brief description.
2. Carbonmade
More than 1.5 million portfolios have already been established on this popular portfolio website. As the service makes use of drag-and-drop layouts, you can also create your portfolios in a short amount of time.
There are both free and paid features on the website, including paid features/subscriptions for Beginner, Professional ($8/month), Professional ($12/month), and Expert ($24/month).
If you want to connect with other designers through their portfolios page, this is a great platform for you.
The carbonmade website offers many elements that are pertinent to portfolios. It is a welcoming one for newcomers.
It has all the most up-to-date and stylish templates, as well as efficient customer assistance. It is also among the top free trials available in the market.
Payments made on this website are not refundable, which is one of its drawbacks.
The premium plans cost a lot of money. Additionally, they are only partially functioning.
3. Coroflot
Designers could create profiles and portfolios on Coroflot to showcase their work to other designers. On the Coroflot platform, designers, photographers, and artists post more than 150000 projects each month.
You can search for your dream UI/UX designer's work position on the website's jobs board for designers. It was utilized by businesses like Nokia, Fuse Project, and Nike to discover new talent.
4. DeviantART
Anyone can upload artwork in this online community. DeviantART is not the same as a platform for building websites.
Even yet, it functions more like a community where you can connect with its 25 million people worldwide and share your artistic creations.
Imagine you are an artist who wants to spread the word about your work and gain more fans. If so, DeviantART ought to be a fantastic choice for building your artwork portfolio.
You can add your portfolio photographs for free when you sign up at DeviantART, which is incredibly advantageous for underappreciated artists.
DeviantART, however, is not a platform for creating websites, so one is unable to develop websites here.
5. Krop
Users of Croup create profiles that include work samples and their professional skills, unlike users of traditional social networks.
Designers, photographers, and other creatives can display their work here so that potential employers can get in touch with them.
They can also look over and apply for the numerous positions that real employers have placed.
They have a straightforward interface built into them. There is absolutely no need for advanced computer knowledge. They also provide excellent customer service. They are also in good jobs.
Although Krop is excellent for designers or photographers, they exclusively serve that particular market.
Only telephone and email are used for support. More functions that are extremely limited must be included in premium services.
6. Artstation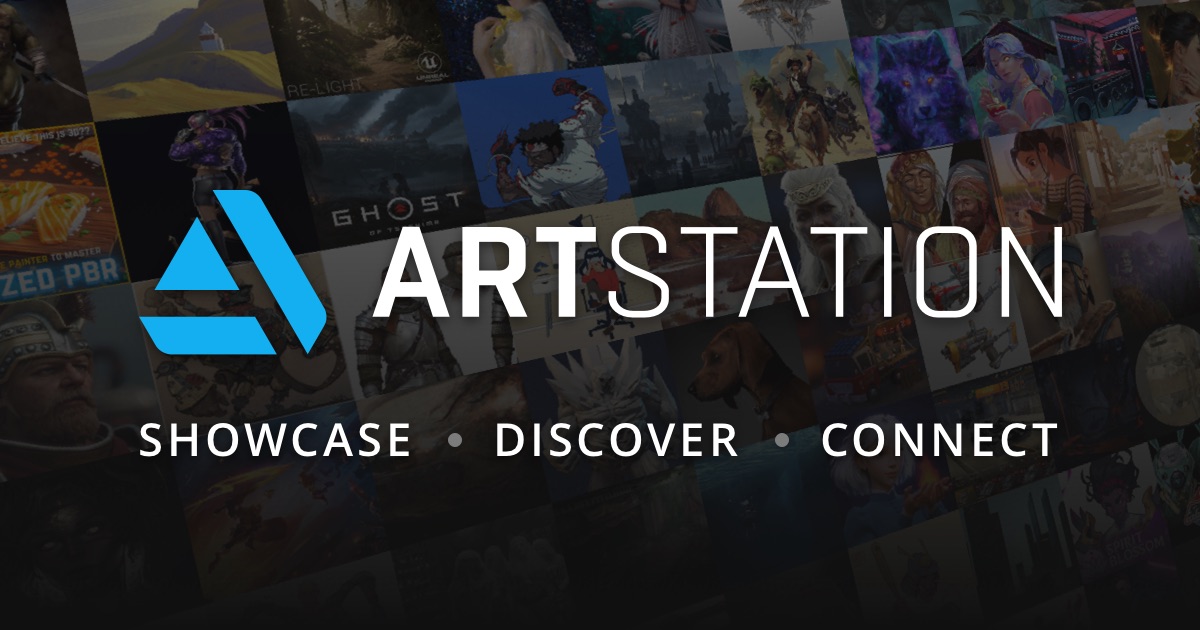 It is most likely the top Behance substitute available. This serves as both an alternative and, in my opinion, a replacement for Behance. The first thing to note is the layout of the website.
You may locate a design community website on the internet, but this one looks the most contemporary. Artists can apply in a different Job Section as well.
It mostly caters to creatives with an interest in the gaming sector, although you are still free to contribute other kinds of work.
Through Artstation, you are unable to leave comments on artwork or get in touch with other artists directly.
One of its downsides is Its need for a better structure so that users may quickly identify projects that address relevant issues or themes rather than having to scroll through pages of unrelated work.
7. Creary
Artists and curators are rewarded through this autonomous social network of creative portfolios. Users could freely distribute their works in a community-run economic system without restriction.
It is primarily intended for creative professionals who create digital material, such as writers, musicians, and artists.
It is a superb platform that functions well, and the information is of a very high caliber.
One drawback of using this website is that because it is a decentralized blockchain platform, you cannot delete your content once it has been posted.
8. Cargo
Cargo is a place where artists may develop their careers. Simple grids or single-image pages with a sidebar are frequently used as layouts for this website.
The platform primarily concentrated on being portfolio-friendly, with photographs acting as the site's major design elements.
Try-outs for cargo sites are free. Standard site upgrades for the general public cost $99 per year or $13 per month.
However, cargo isn't mobile-friendly, it also has trouble updating in the modern, competitive marketplace and is a little dated.
9. Crevado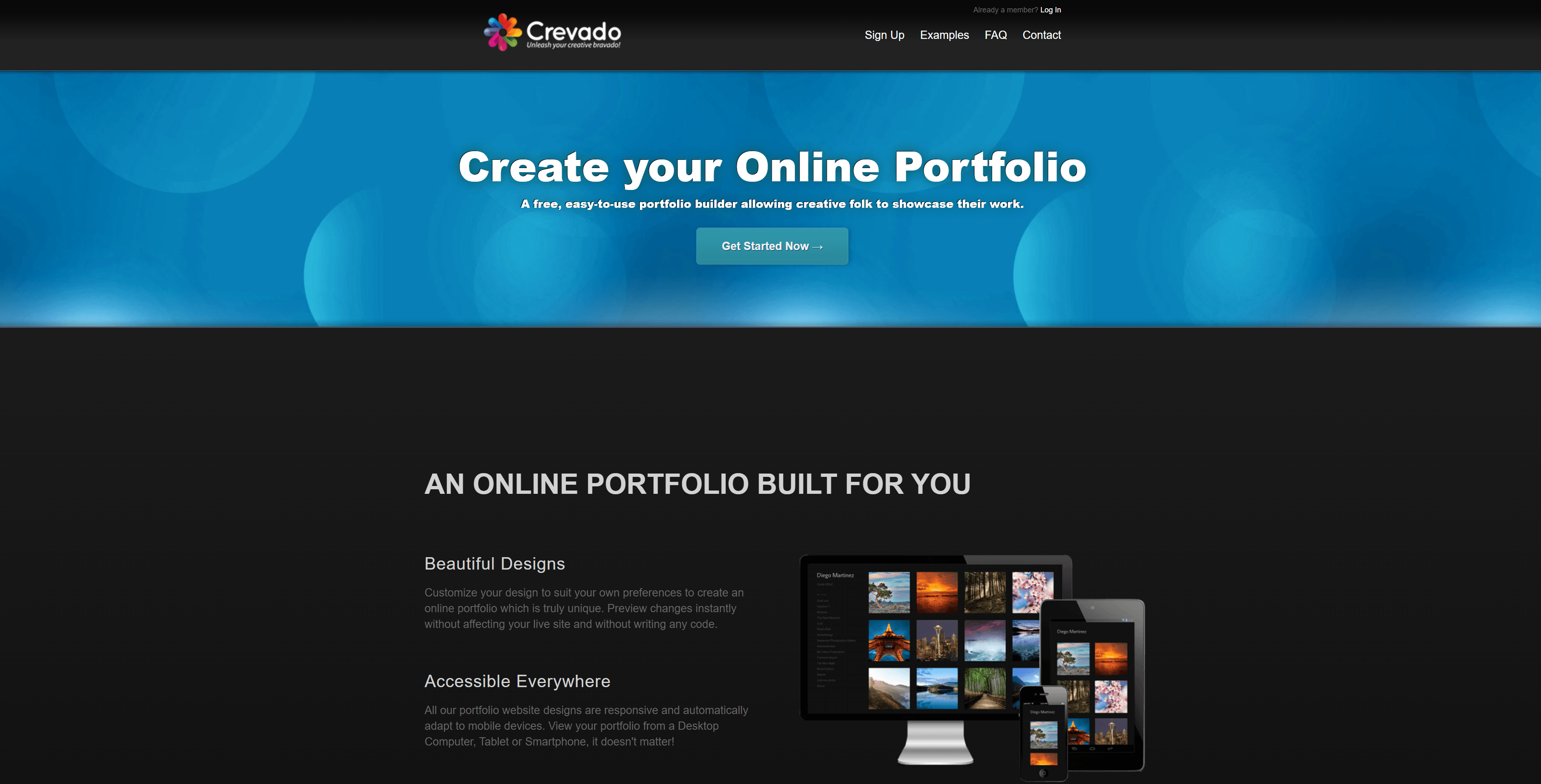 It is commonly known that websites in general, including online portfolios, are simple to create, especially with reliable builders like Crevado.
Crevado is a specialized page editor for a quick and stress-free method of creating gorgeous portfolio pages.
Portfolios are the focus of Crevado. Additionally, it provides a free Subdomain like "Yourname.Crevado.com" for you. Also, it contains a code editor that enables editing of HTML, CSS, and JS.
The only drawback is that free users are unable to delete the Crevado link from the footer of their website. To do this, you must upgrade to a Pro account.
10. Dunked
This is a specialized website builder made for creative people, such as photographers, artists, designers, illustrators, etc., to help them create attractive online portfolios.
There are many ways you may customize the website to make it uniquely yours, but speed and simplicity are what matter most.
Dunked provides a drag-and-drop interface, adjustable templates, is responsive, and doesn't require any code.
One disadvantage of this website is that the customized screen does not provide any direct assistance, and there are hardly any tooltips or links to support materials.
11. 500px
For new and seasoned photographers who want to be seen and noticed by other professionals, 500px is the ideal option.
A complicated algorithm is used by 500px, which aids in new photographers being discovered quickly. Additionally, the top images are showcased in the Editor's Choice area on the site.
If you want to be recruited, 500px is preferable to Behance. You can make professional Galleries to display your articles and presets.
Additionally, you can see how you rank in relation to other platform photographers and how much engagement your images are receiving.
Although ArtStation still dominates in terms of the number of resources offered, 500px offers resources to help photographers improve their talents.
You may access ebooks, workshops, articles, videos, and presets at the 500px Resource Hub. The majority are free, however, some courses and ebooks are fee-based.
12. Ello
Around one million people use Ello. With "The Creators' Network" as its tagline, it caters more to artists and creators than the typical Facebook user. As such, it is a fantastic substitute for Behance.
Using Ello is fairly easy. Finding what you're looking for is simple thanks to the Discover page, and Ello includes several positive features like the Ello Art Giveaway Program.
Users produce material where other users can win complementary artwork. These competitions increase platform engagement and may increase your exposure.
You can publish pornographic content on Ello as well, but you must properly mark it so that users can opt to hide it from their discovery results.
13. Pinterest
A list of Behance substitutes would be incomplete without mentioning Pinterest. One well-known social media site is Pinterest.
It is more informal than Behance, thus it may not be as "professional." It is a fantastic method to showcase your artistic talent, though.
Pinterest is a popular platform used by many online creative content producers to showcase their photography, food, digital designs, art, and more.
Due to the visual elements of the network, it is more well-liked than Facebook among photographers and those who are passionate about art and design.
Pinterest is even more graphic than Instagram, which is already quite visual. Users can make boards and pin images and works of art to them.
Boards allow others to view your artwork and are a terrific way to organize it. What's more, Pinterest is free to the public and is very simple to use.
Final Remarks
No doubt, Behance is one of the most popular websites for creative professionals.
It offers a wide range of tools and resources that can help you create and share your work, and it's easy to find collaborators who are interested in what you're doing.
However, for creatives who do not want to make use of Behance, any of these other websites listed in this article can be used in place of Behance.
Most of them offer great opportunities for creatives, are simple to use and even free.
So, if you're not interested in Behance, you could choose out of any of these great websites listed in this article.