It's summer!
Everyone's looking for a way to make the best use of their summer holiday, and if you are seeking jobs you could take on, either to earn extra money or because you're saving up for something special, you're in the right place!
Are you a 14 year old looking for a job that will keep you busy and give you some financial stability? 
Or a parent to a 14 year old looking for a suitable job for your kid that'll help him earn some money while teaching him how to become financially responsible? 
Check out these 18 best jobs for 14-year-olds. From customer service to skilled trades, these positions offer ample opportunities for young adults to learn, grow, and make a difference.
Best Jobs For 14 Year-Olds
1.Store Attendant
If you are 14 years old and looking for a job, consider becoming a store attendant. This is a great job for young people because it offers flexibility, good pay, and the chance to learn new skills.
A store attendant can work in a variety of stores, including department stores, supermarkets, and convenience stores. The average wage for store attendants is $10 an hour.
2. Babysitter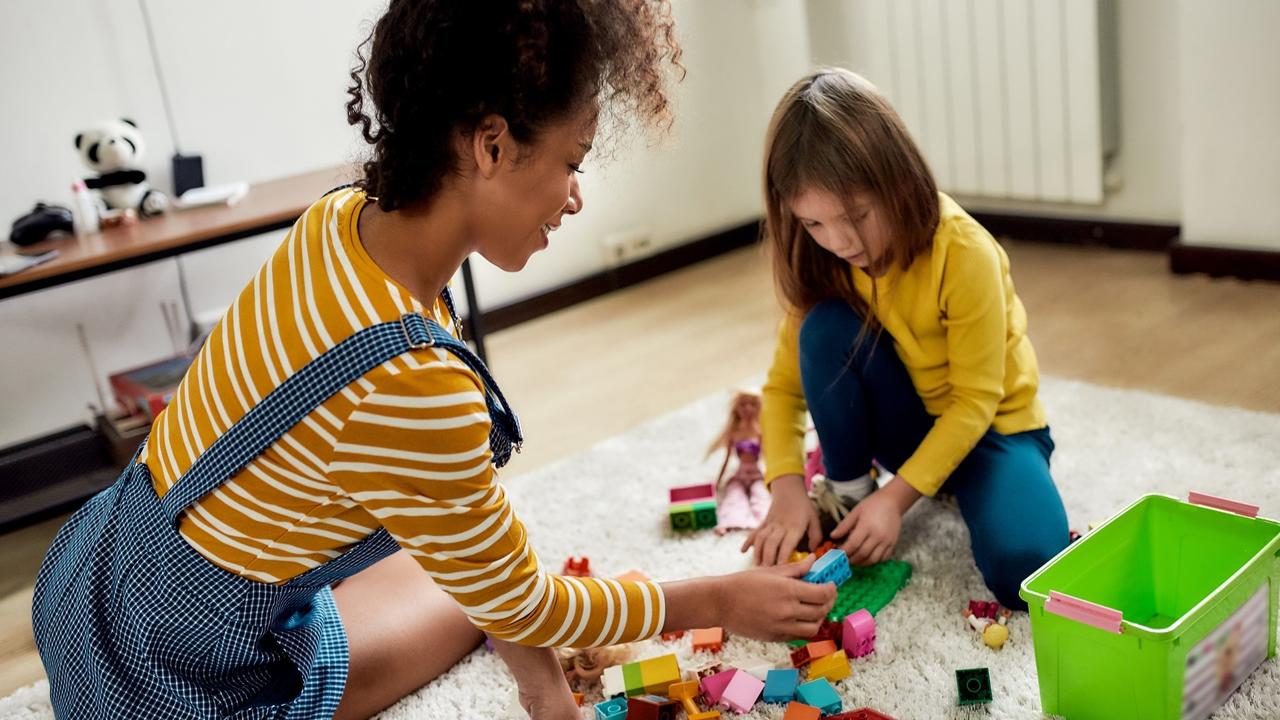 14 year olds are often searching for their first job and babysitting can be a great option. With experience, the right attitude and proper safety precautions in place, babysitting can provide the perfect introduction to working in the hospitality industry.
Some reasons why taking a babysitter job is great is because It's a low-maintenance job because it doesn't require long hours or a lot of training; all you need is patience and good organizational skills.
Also Babysitting is an opportunity to work with children and learn about their personalities. It's also an excellent opportunity to develop communication and management skills.
Babysitting is a relatively easy way to make some extra money.
3. Dog Walker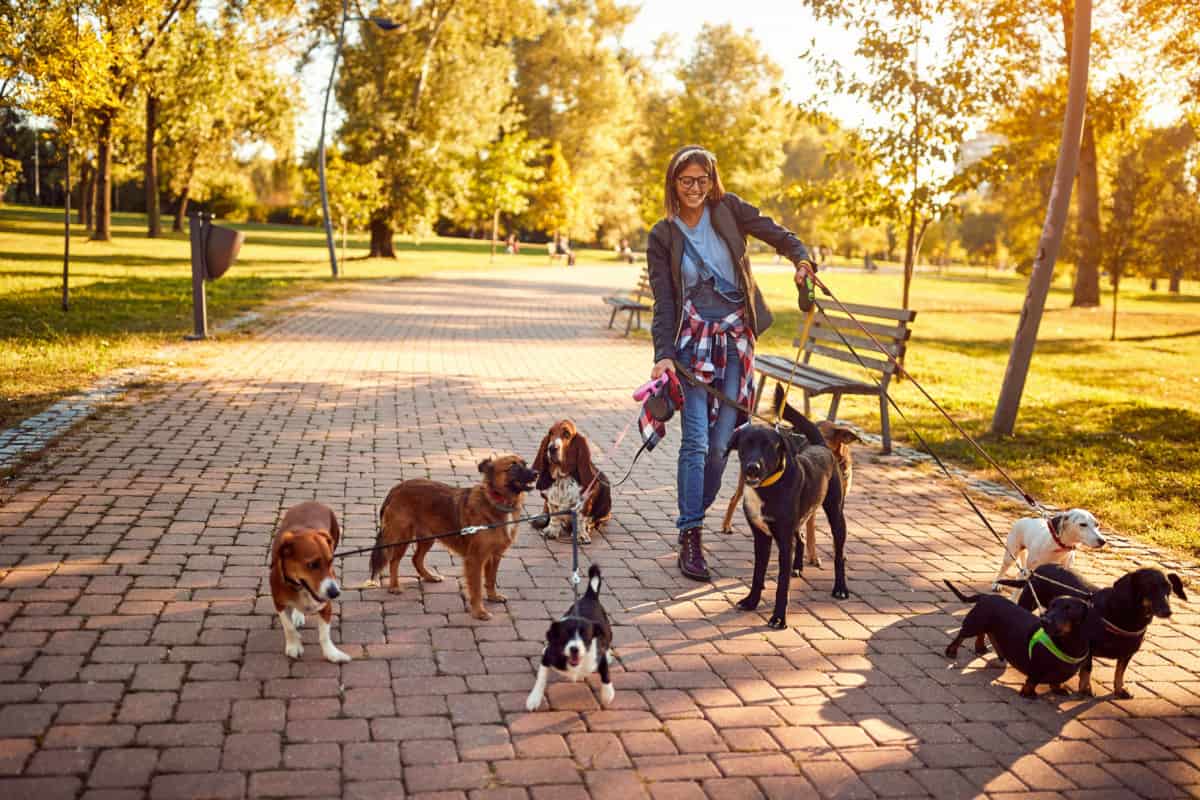 Do you want to be your own boss as a 14 year old? Well, a dog walker may be the perfect job for you!
This is a great opportunity to earn some extra money and spend your free time doing something you enjoy.
Here are some things to keep in mind if you're interested in becoming a dog walker:
No experience is necessary. If you have taken care of other animals before, then you are ready to start taking care of dogs too!
Be willing to work outside. A lot of dog walking takes place outdoors, so being able to tolerate cold weather and rain is a must.
Be aware of local regulations. Many cities have laws restricting the number of dogs that can be walked at one time, or specifying which breeds of dogs are allowed.
4. Grocery Bagger
When it comes to jobs, there are a lot of choices for 14 year-olds. One great option is grocery baggers.
Grocery baggers help customers in and out of the store with their groceries. They also have to be quick and efficient in their work because customers are always in a hurry.
This is a great job for someone who loves working with people and has good organizational skills.
5. Laundry Person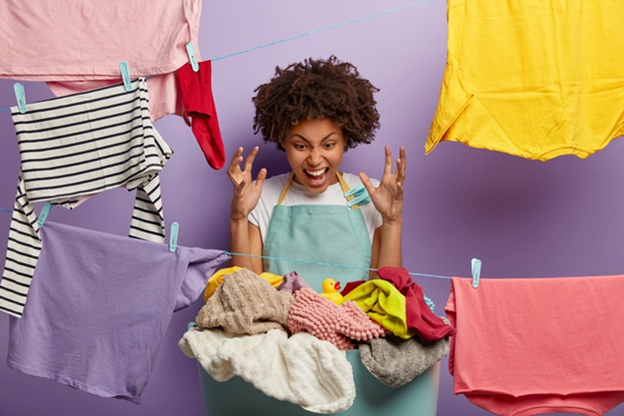 There are a lot of great jobs for 14 year-olds, and laundry is one of them. 
Being a Laundry person is a job that many people do and it is a very easy job to learn. All you need to do is wash clothes and take them to the dryer. This is a great job for someone who wants an easy job, or someone who wants to start working early.
6. Yard Worker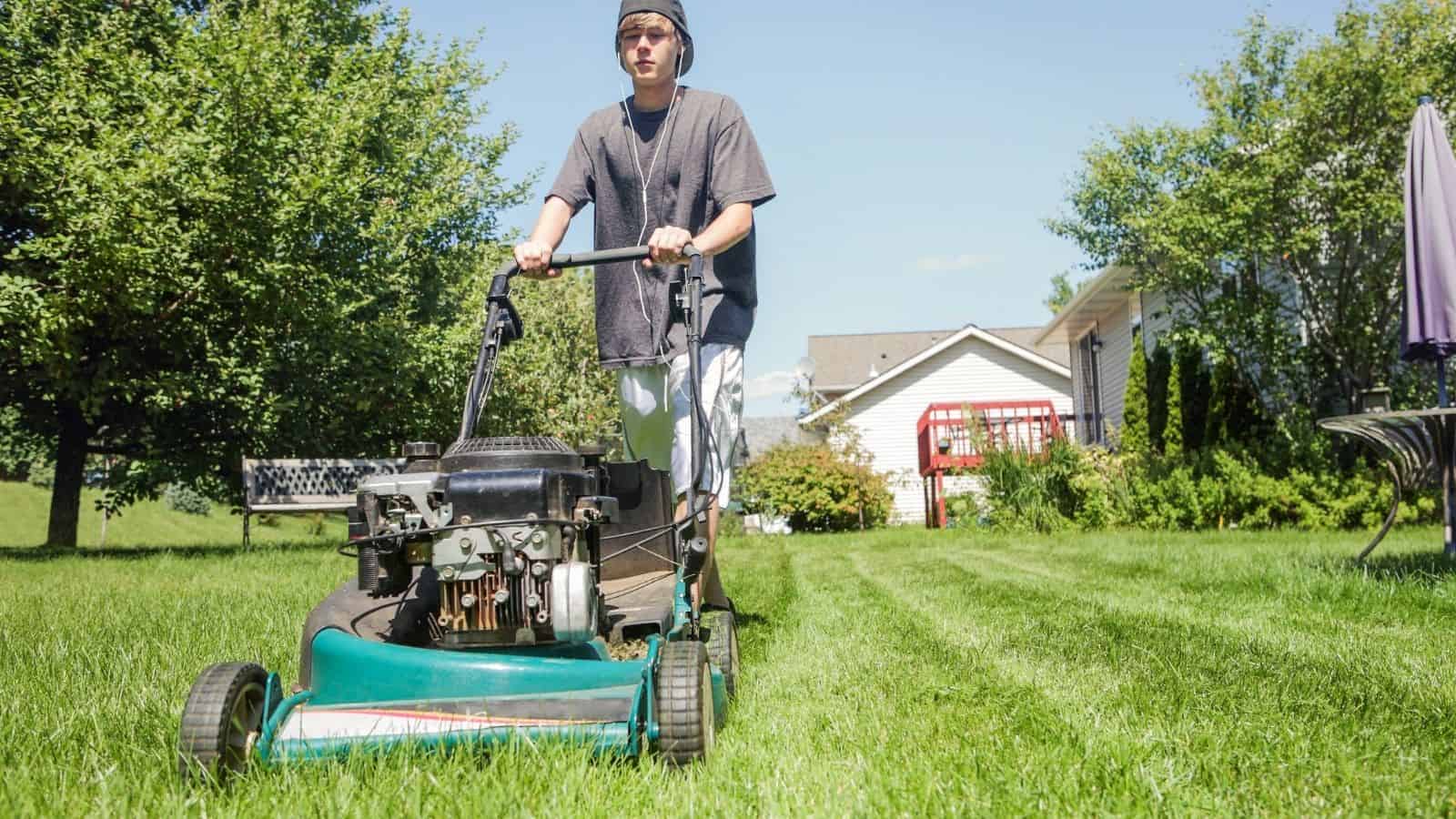 Young teenagers are often looking for jobs that will give them experience and allow them to earn money while they are still in school.
A good job for 14 year-olds might be working as a yard worker. Yard workers generally do simple tasks like mowing lawns or trimming bushes, but they can make good money doing this.
They usually work during daylight hours, which is good for school attendance. 
Additionally, many yards require only minimal training, so the young worker has an opportunity to learn new skills while earning a paycheck.
7. Errands Person 
If you're looking for a job that is perfect for a 14-year-old, look no further than the errand person.
Errands can be done quickly and easily, and they give teenagers an opportunity to be hands-on in their work.
Plus, many companies now offer flexible hours, which makes it possible for youngsters to combine schoolwork with a job.
So if you're interested in finding the best job for your teenager, errand running may be the perfect option!
Read Also: 22 Best Jobs For 13-Year-Olds That Pay Well
8. Concession Work
Looking for a job that will keep your 14 year old occupied and help them develop their skills? Consider working in the concession stand at your local stadium or arena.
This is a great job for young people because it is flexible and allows them to work with other people.
The hours can be either long or short, depending on the event, and the pay is generally good. In addition, many concession stands offer training to new employees.
9. Fast Food Attendant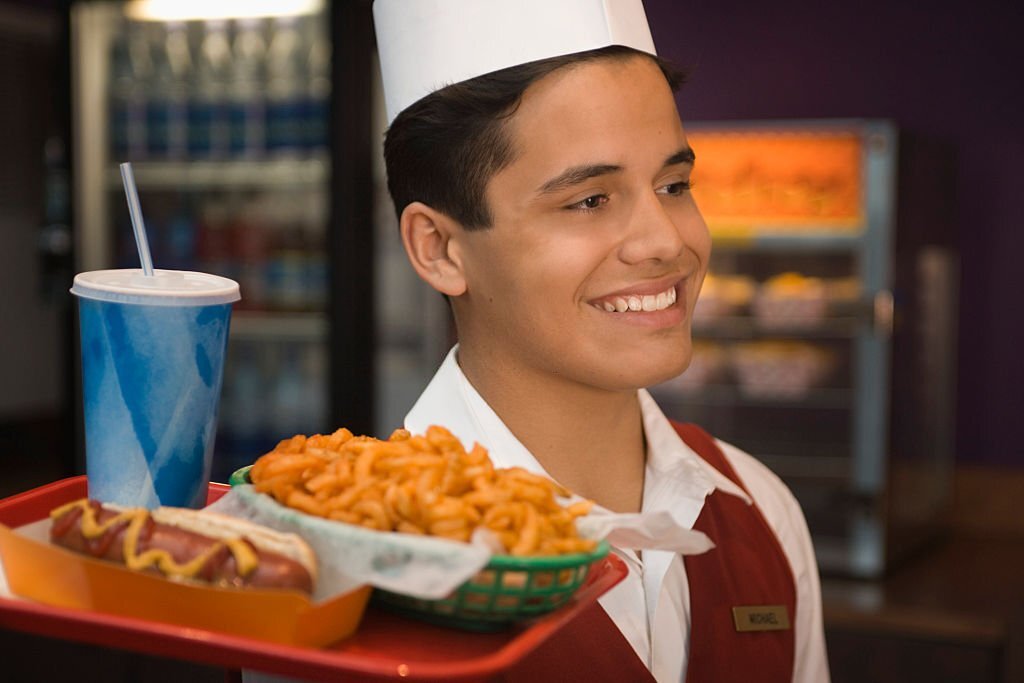 Fast food attendant is one of the best jobs for a 14 year old. This is because it is very easy to learn and the hours are usually flexible
You can usually start working part-time and then work your way up as you gain experience.
Fast food restaurants are always in need of workers, so it is a great way to get started in the workforce.
10. Cart Pusher
14 year-olds have a lot of energy and are always up for a good time. They are also enthusiastic about learning new things.  So, cart pushers make great job candidates.
In addition, cart pushers usually work indoors and don't require a lot of physical activity.
 As such, 14 year-olds can easily adjust to working hours and conditions. And last but not least, most cart pushers earn decent wages. So if you're looking for an enjoyable summer job, consider becoming a cart pusher!
11. Pet Sitter
Looking for a fun and rewarding job? Why not consider becoming a pet sitter!
Pet sitting can be extremely rewarding. Not only will you get to care for adorable animals, but you'll also receive tips and discounts when you do this.
Of course,14 year-olds are mature enough to handle responsibility. Plus, they have plenty of energy and enthusiasm to give pets the attention they need.
Being a pet sitter is a great way to develop practical skills. You'll learn how to take care of pets, feed them, clean up after them, and more.
12. Housekeeper
The best job for a 14 year old is as a housekeeper. This is an excellent way to spend their days, learn about cleaning and organizing, and make some money.
Housekeepers typically earn between $10-$12 per hour.
The hours are flexible, so it's easy to fit this job into a teenager's schedule. It's also a great way to get some experience in the workforce.
13. Newspaper Deliverer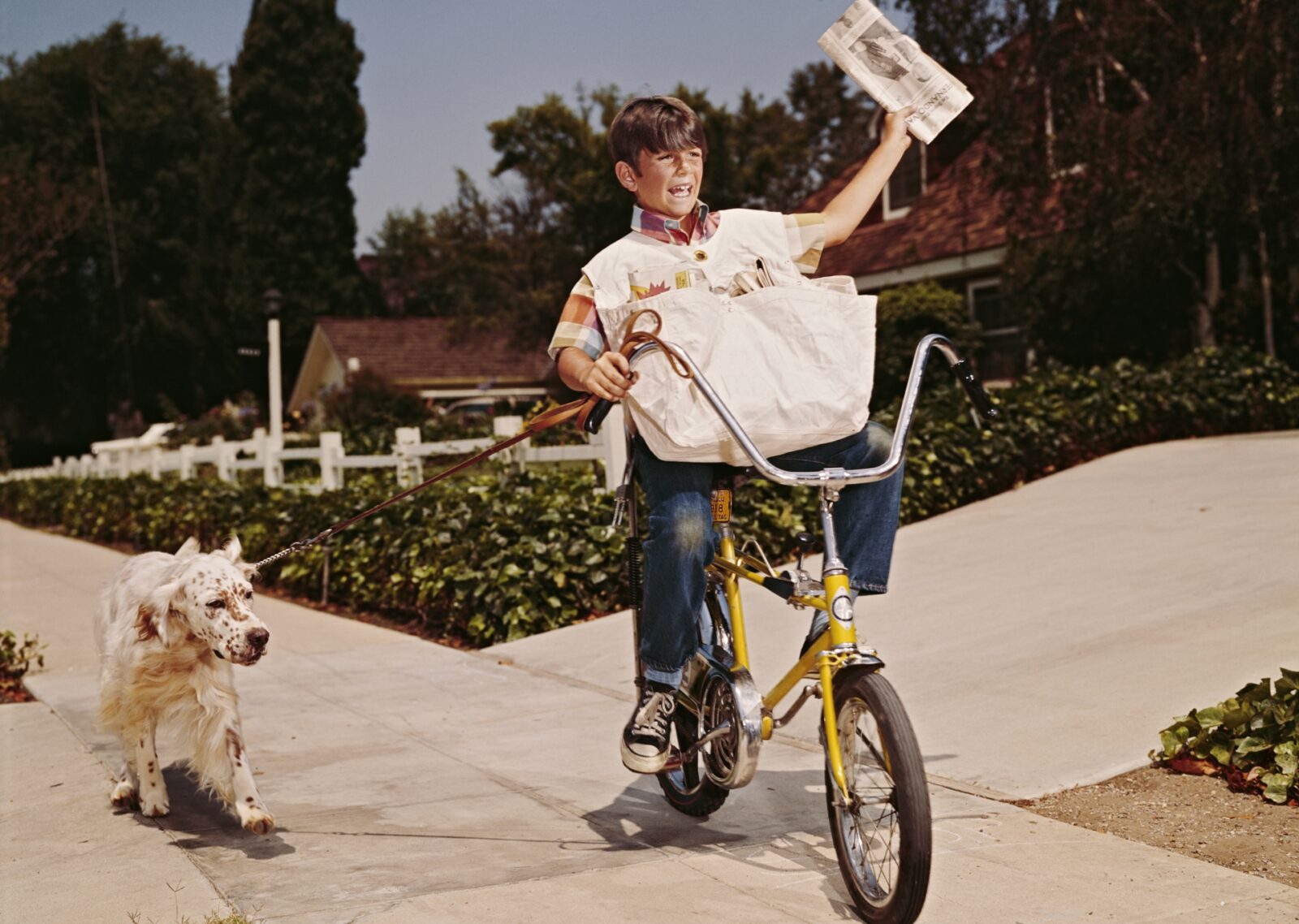 There are many different careers that 14 year-olds can pursue, but one of the best options for a teenager is to become a newspaper deliverer. 
This is a great job for someone who is interested in working with their hands and having some responsibility. As a newspaper deliverer, you will be responsible for delivering newspapers to people's homes.
This is a fun and challenging job that will give you the opportunity to meet new people and learn about the world around you.
14. Car Washer
There are many different types of jobs that are available for 14 year-olds, and one of the best options is to become a car washer. 
This is a job that can be very satisfying and provide a lot of opportunities for advancement.
There are many car washers who start out doing simple tasks like washing cars in the driveway or parking lot, but with experience they can become specialists in certain areas, such as detailing or even washing luxury cars.
The average wage for a car washer is $11.80 per hour, which is much lower than the average wage for most other occupations.
However, because car washers work independently and on their own schedule, this job offers great flexibility and opportunity for growth
15. Children Tutor
Are you looking for a way to earn some money while still having fun? If so, consider becoming a children's tutor.
As a tutor, you can work from your home, and many parents are happy to have someone to help with their children during the school year.
Furthermore, many parents feel that having a tutor is one of the best jobs for 14 year olds
16. Cashier
Looking for a good job that will keep you busy and out of trouble? A cashier may be the perfect fit! With fast-paced work and plenty of opportunities for advancement, a cashier could provide hours of entertainment and fulfillment.
Cashiers often handle a lot of money, which gives them an appreciation for good financial management skills. This could come in handy when you get older and start your own business.
However, note that Cashiers often have to stay on their toes because customers can be very demanding.
17. Movie Theater Attendant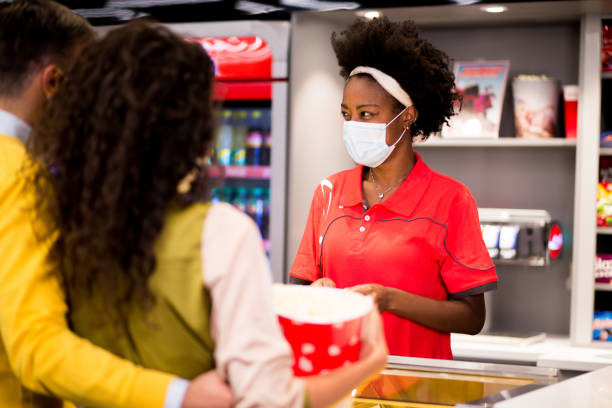 Working as a movie attendant can provide young people with hours of enjoyable entertainment, along with the opportunity to make some great connections and develop skills that will last a lifetime.
When looking for an attendant job in a movie theater, it is important to remember that not all theaters are created equal.
Some theaters offer more opportunities for advancement than others. In order to find the right theater for you, it is important to do your research and speak with people who have worked there before.
18. Lemonade Stand Assistant 
Looking for a best job for 14 year-olds? Consider becoming an assistant at a lemonade stand! 
This summer job is perfect for kids who want to learn about business and customer service.
Not only will they make money, but they'll also get to meet new people and experience a fun summer activity.
Summary
These are the 18 best jobs for 14-year-olds. They are all rewarding careers with a lot of potential for growth and advancement. 
Some of these jobs may not be what your son or daughter is currently interested in, but they could be the perfect fit if they are willing to learn more about them and put in the effort.
So, if you're a 14-year-old that's interested in finding a fun and engaging activity while getting paid, these are the best options to consider.