Thank you gift for a recruiter: Sending a Thank You gift or saying "Thank you" is an attitude that pays off. Moving from one position to another is typical as you obtain the abilities and experience required to succeed in something new.
You have the option of pursuing promotions in the same business or eventually pursuing a career doing something else. In any case, when you're ready to leave your current work, you might wish to buy a present for your recruiter.
Read Also: Managing External Stress
Thank you gift for a recruiter ideas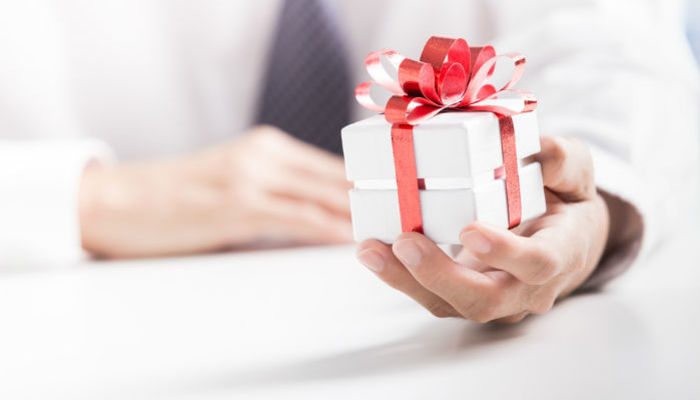 1. Antibacterial hand gel
Every interview begins and concludes with a handshake. Therefore this implies that recruiters shake the hands of multiple applicants every day. They'll welcome some antibacterial hand gel for a fast clean between interviews. This is an impressive thank-you gift for a recruiter.
2. The Art of Mandala
Mandalas are the most effective designs for relaxing and inducing a meditative state, according to studies on the advantages of adult coloring books. Their intricate geometric designs may be traced back to Buddhist and Hindu cultures.
This inexpensive book offers 50 mandalas ranging in difficulty so you may gradually work your way up to the most difficult designs or work on a basic design when time is short.
3. Mouthwash/mints
Every recruiter needs a mint or mouthwash to get rid of their coffee breath as they proceed into their many interviews. Both the recruiter and the candidate will appreciate it.
4. Calendar/planner
If your recruiter has a lot of meetings and projects to keep track of, a planner can be the ideal present. Consider getting a dated calendar or an undated calendar so your recruiter may decide when to begin utilizing the calendar. They may wish to begin utilizing it after completing a big project so that they are not implementing a new system during a busy period at work.
5. Books on recruiting
There are several excellent books available on the subject of recruitment. Do you require some inspiration? Here are a few to consider:
The Best Team Wins: Build Your Business Through Predictive Hiring – Adam Robinson
Hiring for Attitude – Mark Murphy
Hire With Your Head: Using Performance-Based Hiring to Build Great Teams – Lou Adler
High Velocity Hiring: How to Hire Top Talent in an Instant – Scott Wintrip
High-Impact Interview Questions – Victoria A. Hoevermeyer
Read Also: 5 Tips for Writing Great Thank You Notes
Best Thank-you gift For A Recruiter
6. Shredder for paper
With GDPR legislation taking effect this past May, every recruiter needs a paper shredder to dispose of any unnecessary data. This paper shredder is both inexpensive and small enough to fit next to their workstation.
7. Jacket for an interview
Whether or not your business has a dress code, it never hurts to have an extra blazer or suit jacket on hand for special occasions. And it's the ideal present for a recruiter to wear throughout their many interviews each day.
8. Premium LinkedIn profile
While every recruiter is most likely already on LinkedIn, why not give them a premium profile as a gift? In this manner, they will be able to fully exploit LinkedIn for recruitment objectives in 2021. They will have limitless browsing, corporate insights, and other benefits with a premium business profile.
9. Recruitment software
A recruitment software is one present that might impact their recruiting procedure for the better more than any other. A recruitment program will save them time, money, and energy by assisting them in making faster decisions, improving communication, and also providing a full overview of all applicants.
10. Gift certificate for a massage
Recruiting may be a demanding profession. That's why a massage gift voucher might be precisely what your recruiter needs. They will be able to unwind during the holidays and return feeling revitalized and ready to tackle 2021.
11. Cool Business Cards
Business cards are required in practically every business, including recruiting. They are an excellent means of exchanging contact information with candidates and during events. There are several patterns available, so choose something you know they will enjoy!
Read Also: 21 affordable gifts for your boss
Best Thank You Gifts
12. Coffee/Green tea
Who couldn't benefit from a bit more coffee or green tea at work? This present is likely to be a hit, whether you purchase coffee beans, green tea, or a gift card to your favorite coffee/tea shop.
13. Rose Soap Petals
The finest presents are both attractive and functional. These rose soap petals are ideal. The soaps have a rose fragrance to them. Users may take a single petal and use it to wash their hands, or they may take a couple and use them in the bath or shower. But they're so gorgeous that even if they're never used, they'll offer some elegance to the bathroom sink.
14. Thanks A Bunch Gift Set
Show (and grow) your appreciation with this top-selling plant cube and candy combo. The recipient may grow their own poppies and enjoy a treat as tasty as they are! The kit includes everything required to cultivate poppies, including peat pellets, seeds, and a container. The phrase "Thanks a Bunch!" also appears on the box's outside.
15. Throw Blanket
The hem of this cotton, woven gray, and cream herringbone throw blanket is adorned with twisted tassels and an embroidered initial. The blanket comes wrapped and tied with a ribbon threaded kraft band and is a wonderful year-round weight.
Ideal for snuggling on the couch, as a décor item, over a chair, or as a housewarming gift. These are high-quality, multi-purpose blankets that may be used again and again.
Read Also: Get the Job: Avoid These 5 Thank You Note Mistakes
Recruiter Appreciation Gift
16. Tumbler
This tumbler can go everywhere you choose! It's tough and keeps beverages hot and cold. The lovely rose gold hue and heartfelt inscription make it an ideal thank you present. The tumbler is made of stainless steel and holds 12 ounces. Hand washing is also advised.
17. Notebook
This junior size spiral notebook with a phrase that will make them remember how much you appreciate them. However, for an eco-friendly option, the cover is manufactured from a 30/70 combination of renewable wheat straw.
The notebook contains 70 lined cream-colored pages, a matching ballpoint pen with black ink, and also an elastic loop for privacy closing. This is an impressive thank-you gift for a recruiter.
18. Clover Kit
This DIY plant kit breathes new life into any environment! A clover plant seed package, peat pellet, and wooden cube planter are included in the set.
When submerged in water, a peat pellet is a condensed combination of soil and fertilizer that encourages development and expands to regular soil consistency. This produces a well-balanced atmosphere in which the clover plant may flourish directly on a desk!
19. Thank You Gift Basket
This unique present is sure to convey your heartfelt gratitude in the most memorable and delectable way. Thank you with this dual-handled soft leather gift basket overflowing with exquisite confections and wonderfully savory matches. Each delectable basket is expertly crafted and also accented with a hand-tied satin ribbon and optional personalization.
20. Snack Tower
This tower of scrumptious sweets is an excellent thank-you gift option for a recruiter.
This one-of-a-kind present will demonstrate your appreciation and thanks for the value they've brought to your life or company. This delicious gift basket includes a sweet and savory assortment of six specially chosen gourmet snacks that can also be shared with family
Conclusion
A thank-you gift for a recruiter is only one piece of the jigsaw that is the job hunt. You must capture a hiring manager's attention, exhibit your talents and expertise, and explain the value you would bring to a firm. That's right—all of it.
We're confident that no matter what you choose, your recruiter will appreciate the present!
Could you use some assistance? Join Recruitbros for free right now. As a member, you'll receive interview tips, career counseling, and job search guidance delivered straight to your email. You'll discover how to polish your résumé, ace the interview, and negotiate the offer. (If you get the job, please write us a thank-you message.)