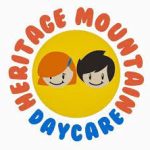 Website Heritage Mountain Daycare
Heritage Mountain Daycare
Heritage Mountain Daycare is a community of caring and learning with a rich and stimulating environment. It is our mission to grow lifelong learners and confident caring individuals.
Heritage Mountain Daycare focuses on a hybrid approach, where a balance of both Montessori and Early Childhood Education is applied to better teach young minds. This includes academics and physical activities.
Job Details
Location: Port Moody, BC
Salary: $19.00 to $22.00 hourly for 30 to 40 hours per week
Employment Type: Permanent employment
Job Type: Full time
Overview
Languages
English
Education
Secondary (high) school graduation certificate
Experience
1 year to less than 2 years
Responsibilities
Tasks
Support early childhood educators in carrying out programs that promote the physical, cognitive, emotional and social development of children.
Maintain daycare equipment and assist in housekeeping and cooking duties.
Prepare snacks and arrange rooms or furniture for lunch and rest periods.
Submit written observations on children to early childhood educators or supervisors.
Discuss progress and problems of children at staff meetings.
Attend staff meetings to discuss progress and problems of children.
Credentials
Certificates, Licences, Memberships, and Courses
Early Childhood Education (ECE) Certificate, First Aid Certificate and CPR Certificate.