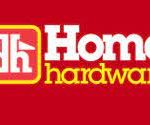 Website https://twitter.com/home_hardware Sommer Home Hardware Building Centre
Sommer Home Hardware Building Centre
Home Hardware Building Centres offer a complete range of both hardware store and building centre products. Lumber, tools, paint, plumbing and electrical supplies and an extensive selection of building materials are available, along with housewares, sporting goods, automotive items and lawn and garden supplies.
Job Details
Location: Ponoka, AB
Salary: $13.00 to $15.00 hourly for 8 to 24 hours per week
Employment Type: Casual employment
Job Type: Part time
Overview
Languages
English
Student status
No degree, certificate or diploma and Full time enrollment.
Work Setting
Wholesale establishment/store and Retail business.
Responsibilities
Tasks
Operate cash register.
Process money, cheques and credit/debit card payments.
Scan items.
Tabulate total payment for goods or services required.
Receive payment for goods or services.
Calculate daily/shift payments received and reconcile with total sales.
Suggestive selling.
Stock shelves and clean counter area.
Greet customers.
Accept reservations or take-out orders.
Wrap or place merchandise in bags.
Provide customer service.
Participate in promotional activities.
Experience and Specialization
Computer and Technology Knowledge
Electronic cash register, Interac machine, Price scanner, Computerized inventory record keeping and re-ordering system.
Security and Safety
Bondable
Work Conditions and Physical Capabilities
Fast-paced environment, Standing for extended periods and Bending, crouching, kneeling.
Personal Suitability
Accurate, Excellent oral communication and Team player.